Finally…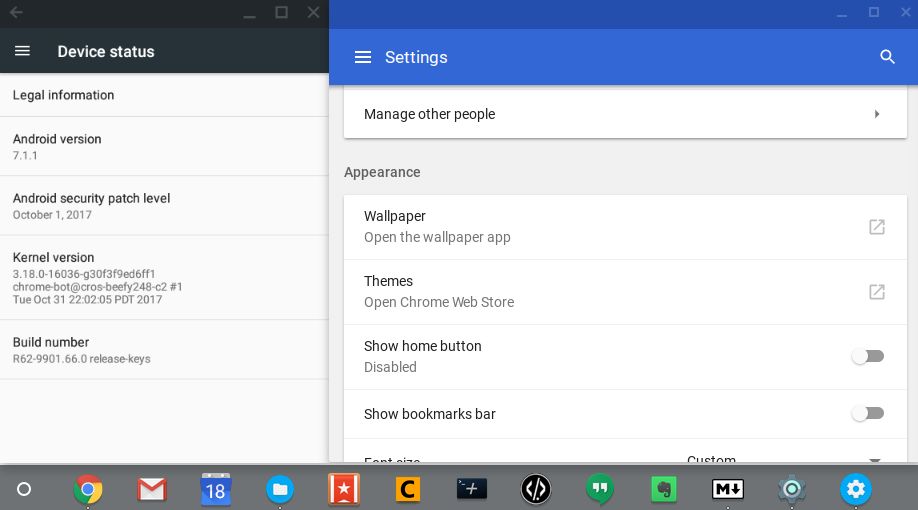 After about a year of waiting for Android Apps on my ThinkPad Chromebook 13 they finally arrived in last night's update. I was overly excited because just earlier that day I had been on the 'chat' with Lenovo asking when this would happen. The answer that I had been given at noon was that the sales team did not know when they would be enabling the feature, but then that evening poof Android apps.
For those on a random search here's the software setup that I currently have on the ThinkPad Chromebook 13:
It is in developer mode
It is on the latest stable build (62.X)
I have not done any funky changes to manually enable the Playstore
I do have Chromebrew installed
I do not have Crouton installed
The ThinkPad Chromebook 13 is my daily driver for web coding and general computer needs, so I tend to take a more conserative approach to modifying the underlying OS, etc. Honestly, if I had Android apps before I probably would have not even put the machine into devloper mode as the main use of this was for git. After checking out the Android Apps on Chrome for half a day, my initial impression is that 'most' work and only a few are flaky.
I'll post a full review of my impressions over the past year of the ThinkPad Chromebook 13 here in the comming weeks, but for now I am just excited to have Android Apps accessible on the machine.
Links to the other posts in the Chromebook series
---
Android Apps arrive on ThinkPad Chromebook 13