Ratings how do these work?
| | |
| --- | --- |
| Name | Sebastian Inlet State Park |
| Address | 9700 South Highway A1A, Melbourne Beach, FL 32951 |
| Overall | 2.6 |
| Bug | |
| Amenities | |
| Staff | |
| Cleanliness | |
| Surroundings | |
Location
---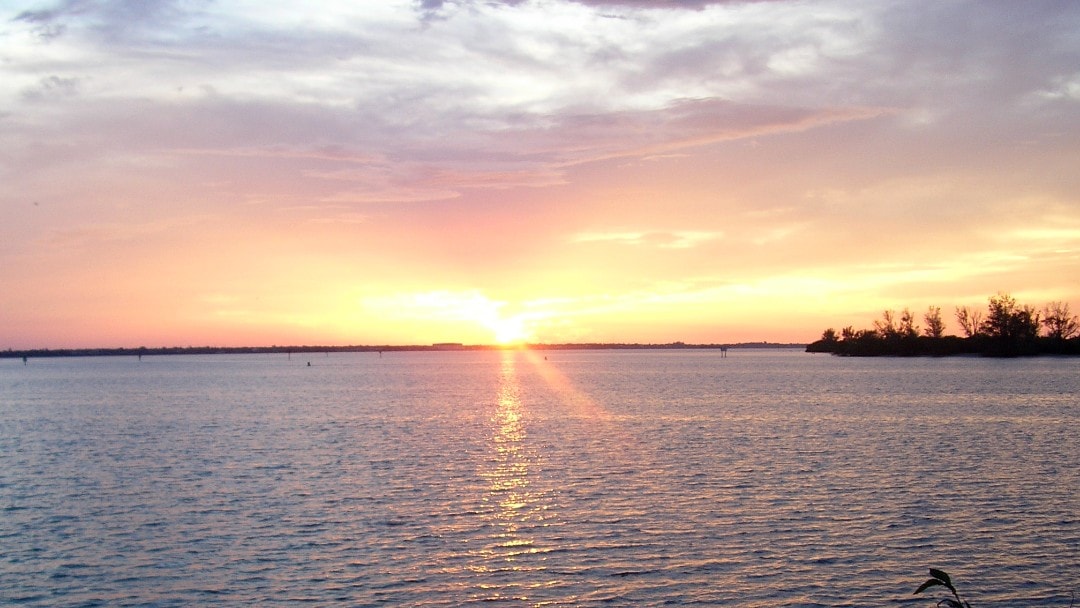 Sebastian Inlet State Park as the name implies - is on Sebastian Inlet, and is full of fun water activities. It's located half in Brevard and half in Indian River Counties. From boating to simply lounging on the beach there is a always something to do that fits your mood. We've camped there many times and share some of of our thoughts on the park.
Links to the other posts in the Brevard County series
---
Sebastian Inlet State Park almost beach camping
Sites
The sites at Sebastian Inlet State Park are in general good shape and fairly level. There is a row of sites on the inlet with only a road separating them, which makes for some great views from right under your awning. It also makes for a real easy place to go fishing in the inlet when you're staying there. The sites are only water and sewer, but that is kind of expected when you are this close to the water. Many of the sites also have some sort of shade on them as well, but it's not guaranteed on your particular site.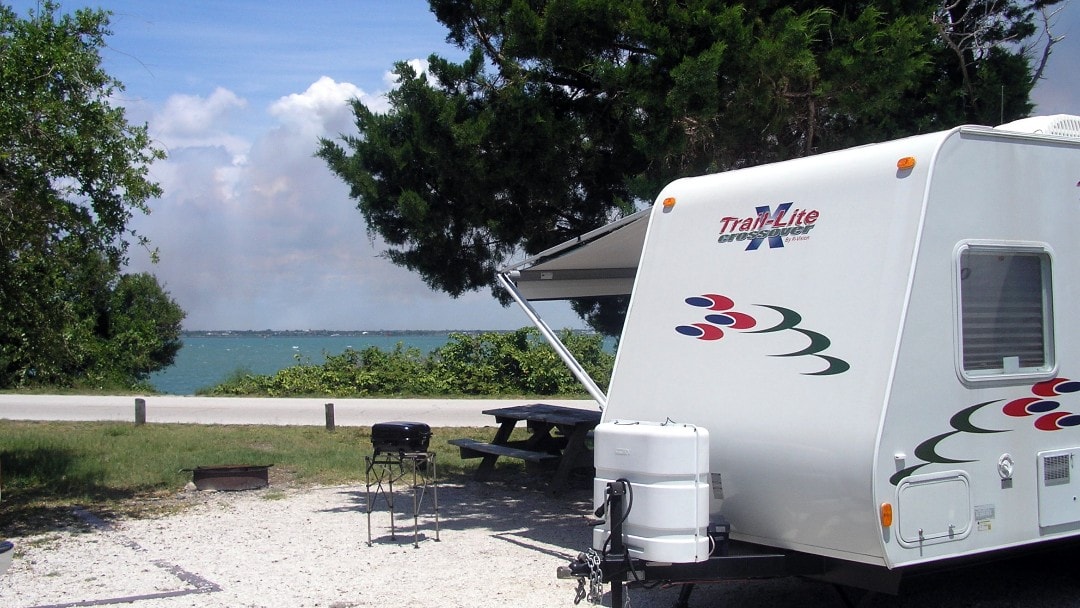 This is from one of the end sites on the almost water.
The Bad
Typically we don't have a the bad section on these reviews, but there are a few things to be aware of when staying at Sebastian Inlet State Park. First off, the sand fleas are really bad, we've yet to go there without becoming some critters meal. Additionally, the campground bath house is in general gross - so if you plan on staying there you might want to be a water miser and use you camper's facilities. Finally, Sebastian Inlet State Park is a 24 hour park and all of the boats go right by the campground, so noise can be an issue at any hour. None of these are show stoppers, but it's better to go into it knowing than not.
Activities
This is where Sebastian Inlet State Park really shines. Aside from the things that Long Point Park has, Sebastian Inlet State Park offers a ton more just in the park.
The fishing pier
On the north side of Sebastian Inlet State Park there is a full fishing pier that you can use when camping. It has really easy access and is fun for even the non-fisher. Near the entrance to the pier there is also a store with WiFi if needed.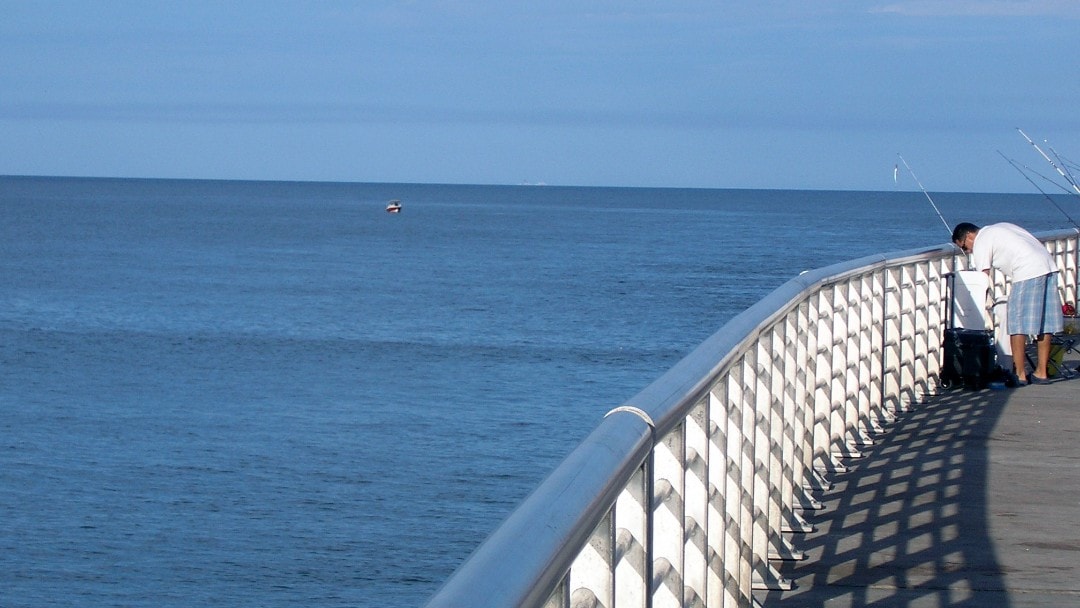 Turtle Walks
If you are lucky enough to be able to get on one of the turtle walks then you should definitely go. They are put on by Sebastian Inlet State Park, and the rangers are very knowledgeable. Just be aware that these do book up fast so make sure that you book early so you can go while your camping.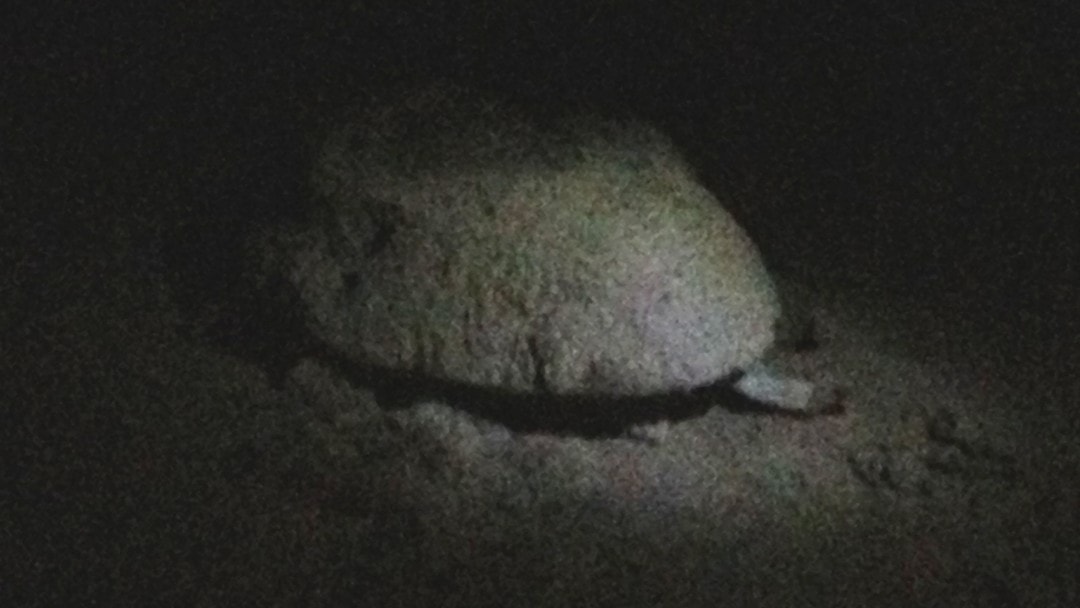 Turtle laying eggs on the beach in Sebastian Inlet State Park
Just a quick note the beaches do close at night for the turtles. The above picture was taken while we were on one of these tours.
The Lagoon
This is actually one of the prime reasons that we like the park - especially after having the kid-o's. On the north side of the inlet in Sebastian Inlet State Park is a lagoon that is shielded from the wake of the boats and currents. It makes for a great introductory place to the water and is even fun for bringing tubes and the like. When camping you get access for free to that side of the park, though you will need to drive over the bridge to get to it - this is one of those getting there early is better things as it fills up quickly.
Beach Access
Sebastian Inlet State Park is a long park, which translates into miles of beach front without condos. Throughout the park off A1A there are really nice beach access points with parking and the like. Since your camping there though, you can easily ride your bike from the campground to the beach. You can also walk as it's about a ten to fifteen minute stroll, depending on your pace.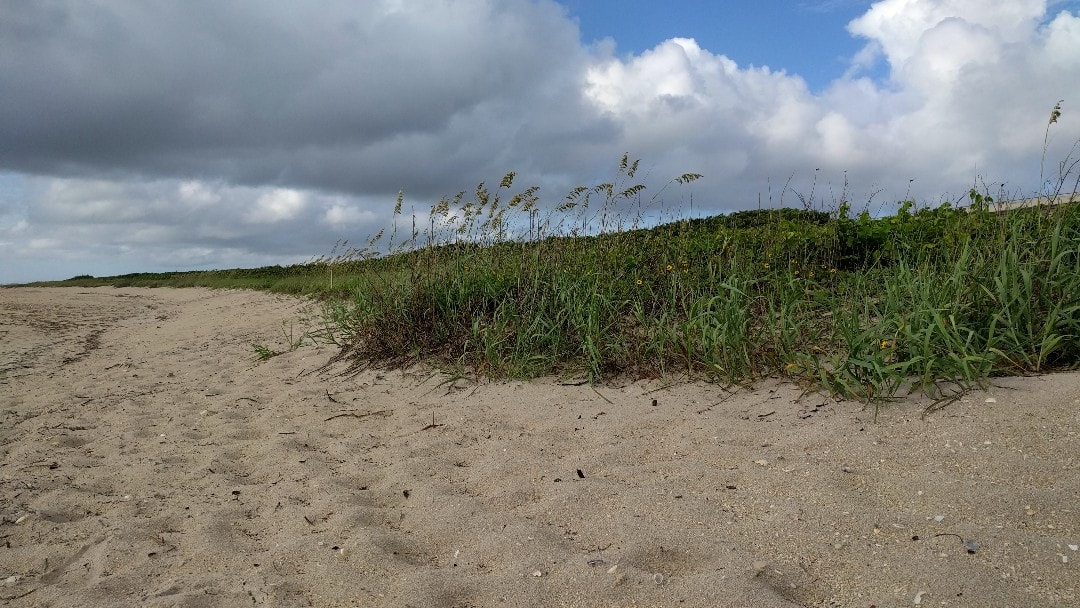 Since it takes a little to get to Sebastian Inlet State Park from the main land the beaches in general are not that crowded. When they do fill up a little it's usually right at the access points and nothing that an additional five minute walk cannot fix. If you wake or skim board then the beaches are a real treat.
Overall
Sebastian Inlet State Park is a fun park for a weekend trip. It offers a lot in a little area, and in general is good place to stay, just as long as you know the few quirks and prepare ahead of time for them. It's probably one of the best places to do a lot of outdoor activities without having to leave the park on Florida's east coast.
Fun Fact!
Now just a fun fact, Sebastian Inlet State Park is actually the reason that we got into camping! On a coastal driving tour one day back in 2006, we decided to stop in on a whim and were amazed that people can actually travel inexpensively to amazing locations. Later on that night we bid on and won our first pop-up camper for $374 on ebay - but that's a story for another day.
Links to the other posts in the Florida State Park series
---
Sebastian Inlet State Park almost beach camping