Ratings how do these work?
| | |
| --- | --- |
| Name | Long Point Park |
| Address | 700 Long Point Rd, Melbourne Beach, FL 32951 |
| Overall | 2.8 |
| Bug | |
| Amenities | |
| Staff | |
| Cleanliness | |
| Surroundings | |
Location
---
We've been going to Long Point Park for over a decade now and it's a hidden great campground in south Brevard County. Unlike many campgrounds in Florida, it has something very unique in that your campsite has access to the ocean. This makes them awesome spots for folks who enjoy fishing and other water activities.
Sites
There is a mix of sites at Long Point Park and that's mostly due to how close many of the sites are to the water. Many interior sites have full hook up, while the sites on the water only have water and electric. While being on the water means that you'll need to conserve on the water usage - that is unless you want to use a blue boy and we have, it's really cool to only be a few steps from the Indian River.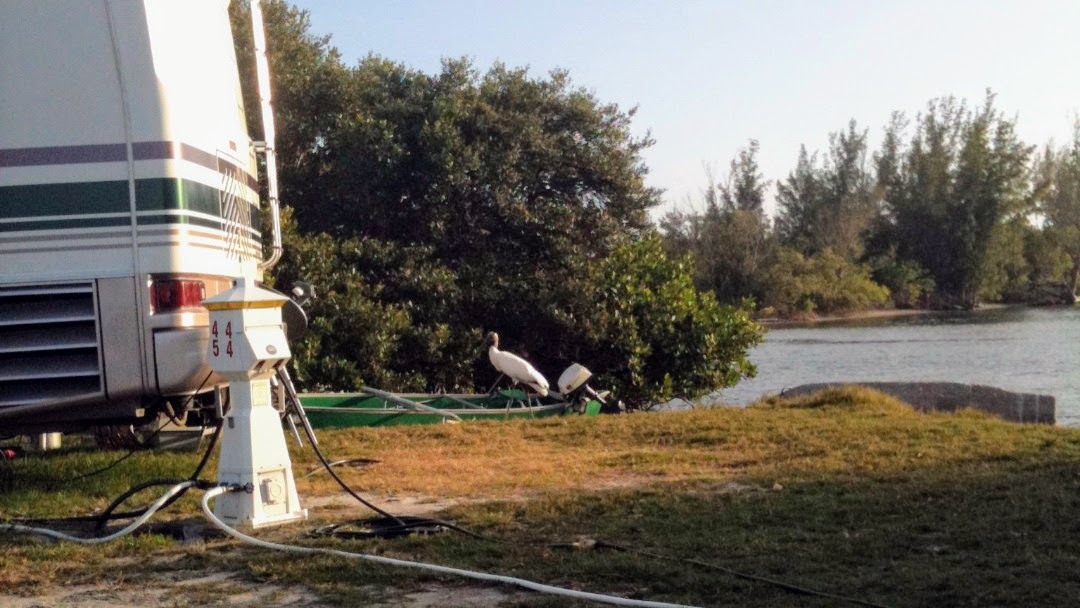 You'll see all sorts of aquatic life in the Indian River right around Long Point Park. From manatees and dolphins to pink flamingos! This picture is NOT of a flamingo.
The one odd thing to note when going to Long Point Park, is that the utilities are setup on every other site. Meaning that your electric and water might be in the normal place or they might be on the other side. Just make sure that you bring an electric and hose extension with you when you go so you don't have any issues.
Aside from the utility issue, most sites are grassy and level. Typically, we've found that they are also much larger then the common campground sites - especially when they are on the water. Finally, depending on the site you can pull your boat right up to the site.
Activities
If you plan on staying in the campground, there are a few things to do without even leaving the park, such as fishing, swimming, or exploring the adjacent island. Long Point even has a boat ramp, so if fishing is your thing, it's a perfect place.
Just down the street from Long Point Park there's a place which rents kayaks. This is a real treat, because the Indian River in that area has quite a few spoil islands - many that you can paddle out to visit. On our last trip there before kids we did this and had an absolute blast. Don't ask Jessie about getting stuck on the sand bar.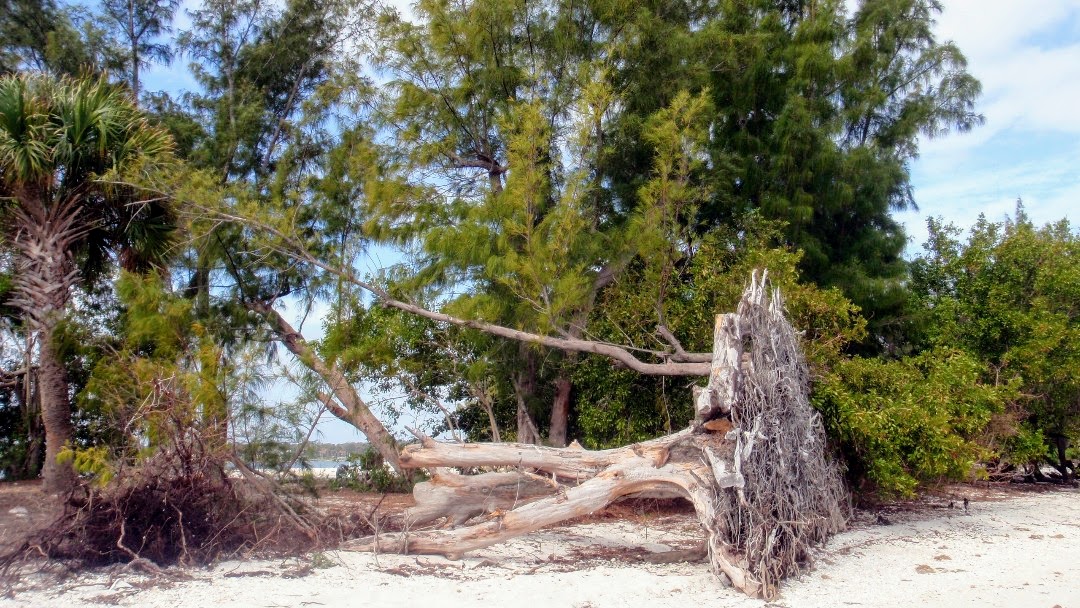 One of the coolest things about the spoil islands is that there's a good chance that you'll be the only one on the island - some even offer primitive camping!
If your looking to go to the beach when you visit Long Point, then you'll need to drive or bike to it. While it's a short ride, if it's important to you to have beach access in the campground then you might want to check out Jetty Park or Sebastian Inlet State Park as they both have quick walk-to access. There are times of the year where that is a big deal for us.
As for stores and restaurants in the area, since Long Point is on a barrier island it is a little sparse. There is a general store and restaurant a little outside the campground, and there is a gas station a few miles up the road. It's about a twenty minute ride to a full grocery and hardware store, but it's really not too bad. Just be sure when using a GPS that the distance is in miles driven and not straight line, as a three mile distance has become an hour long drive in the past for us.
Overall
Long Point Park is a fun campground to visit for a weekend trip. There is some great beach access outside the park, and the bike trails in the area are fun. We really love that you can sit under your awning and watch the sun set on the Indian river!
Links to the other posts in the Brevard County series
---
Long Point Park - Camping on the Indian River