Ratings how do these work?
| | |
| --- | --- |
| Name | Kissimmee Prairie Preserve State Park |
| Address | 33104 NW 192nd Ave, Okeechobee, FL 34972 |
| Overall | 2.6 |
| Bug | |
| Amenities | |
| Staff | |
| Cleanliness | |
| Surroundings | |
Location
---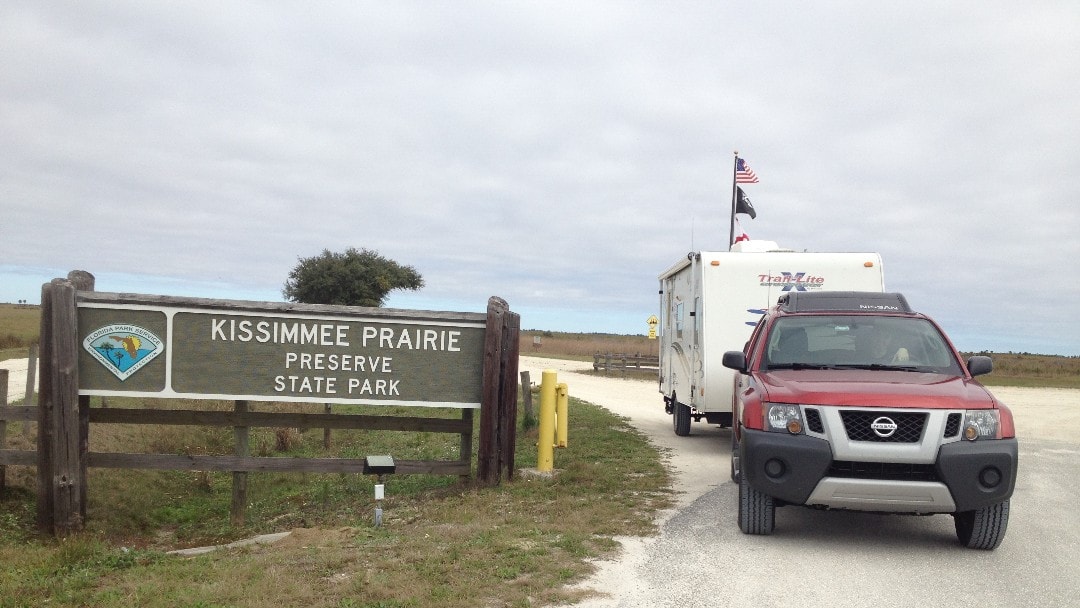 In general, Florida is a pretty populated place. It's hard to actually get to a place that's truly dark. Per Dark Site Finder, Kissimmee Prairie Preserve State Park - which is located in the blue - is the darkest place in Florida. This makes it a great place to disconnect and simply star gaze.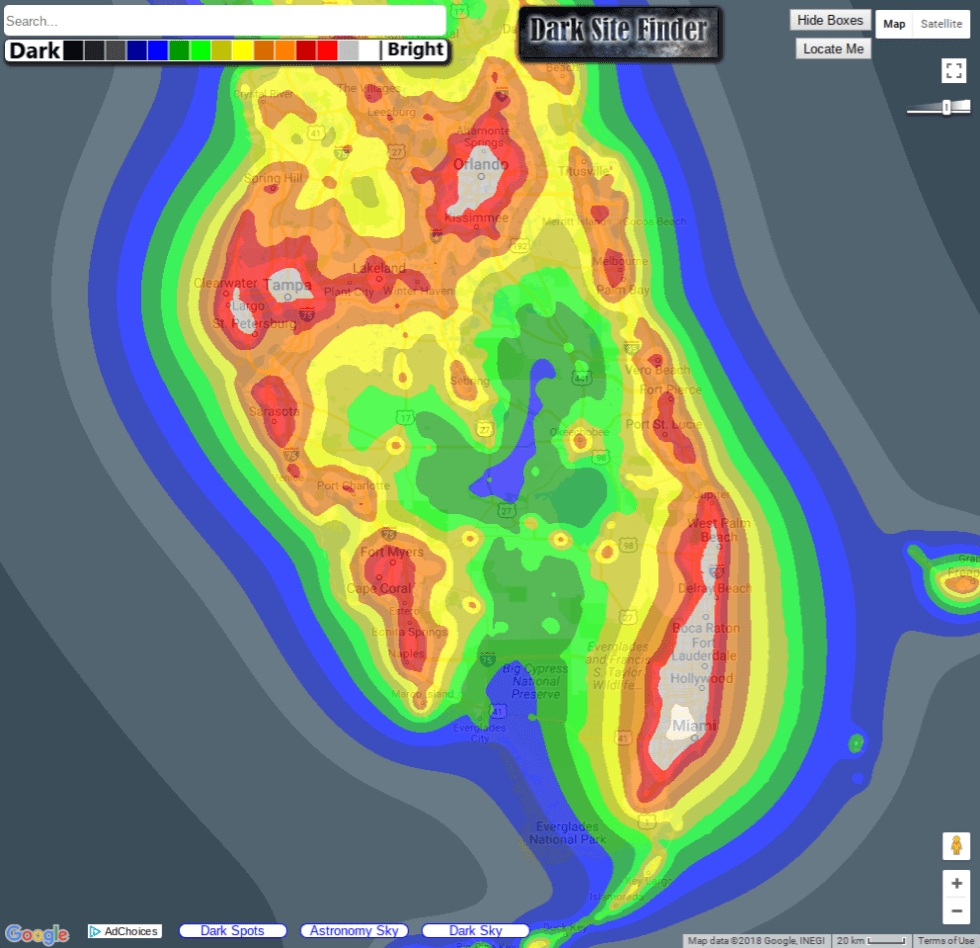 Image from http://darksitefinder.com/ - it's a really cool way of looking at the world!
The sites
The sites at Kissimmee Prairie Preserve State Park are really nice. They are clear, wide, level, and we have yet to have an issue backing into any of them. There is even one pull thru site - but that one is always booked. None of the sites have sewer, but the dump station is easy to get into.
The campground is split into three areas, family, equestrian, and the special pad - which is generally used by astronomers. Both the family and equestrian have pretty good tree cover, but the equestrian sites are about two to three times larger. As for the main bath house, it is located in the family campground and is the typical Florida State Park bath house.
Star Gazing
If your lucky enough to get a spot at Kissimmee Prairie Preserve State Park during the New Moon phase, then you're in for a few days of amazing star gazing. To start, the local astronomy clubs generally head out there. The park has a special camping area which is bare of trees, so that their telescopes can be setup. We've found that everyone generally is very encouraging to allow others to look through their equipment, and if your offered to, then you should definitely take the opportunity.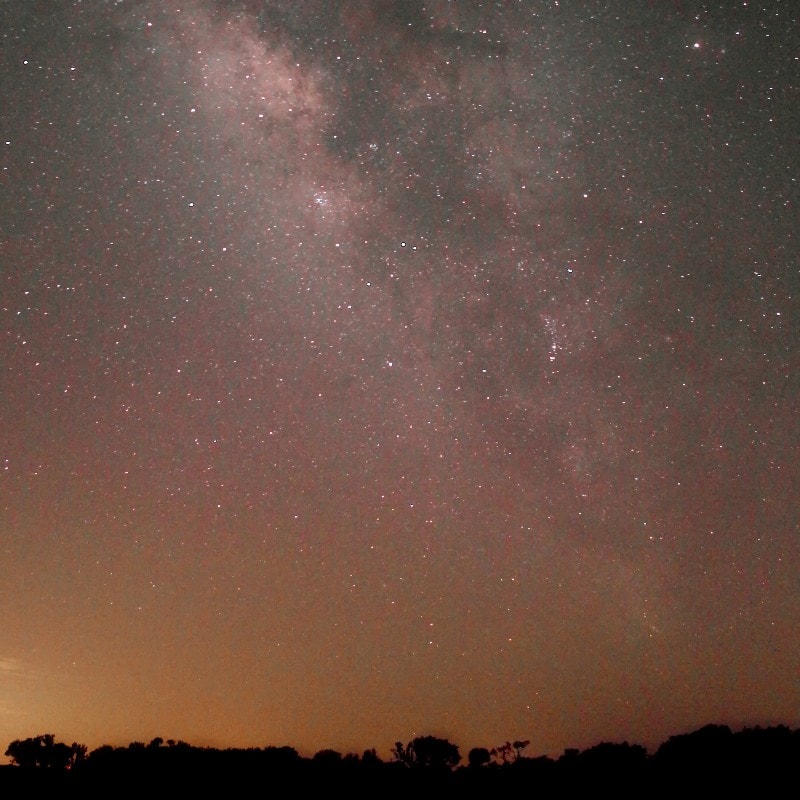 Milky way in the early morning hours
Other night time activities of star gazing can be done with no special equipment. During the right time of year you can see the core of the galaxy from a few hundred yards outside the family camping area. You can even take great pictures with a simple tripod and a mirror less camera - with the right lenses of course.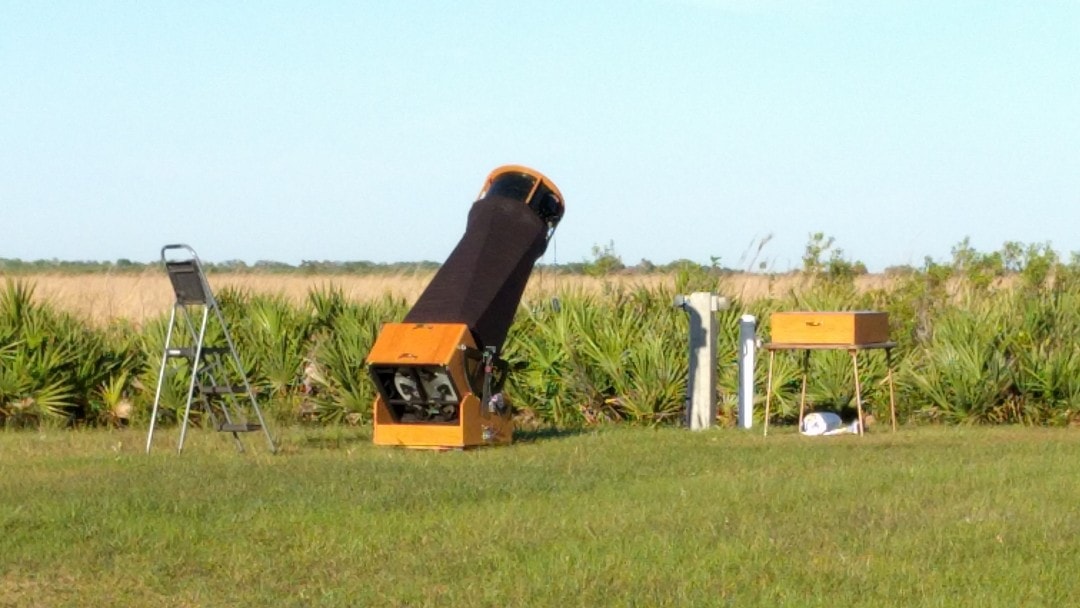 This is not even the largest telescope we've seen out there - it's about average!
The biggest problem that you'll probably run into when taking pictures in the early morning at Kissimmee Prairie Preserve State Park is dew. That's right - dew. From the photographers to the astronomers everyone was battling it even in the dry months. Some folks even went as far as having a fan and heater setup to mitigate the issue. I'm not that fancy - I just kept wiping the lenses in-between the photos.
Trails
Just outside the family camping area, there a nice little trail with foot bridges and the sort. It keeps to the hammock that the campground is in so it tends to stay cool or at least in Florida terms. The trail is an easy one that even our two year old was able to do without any problems.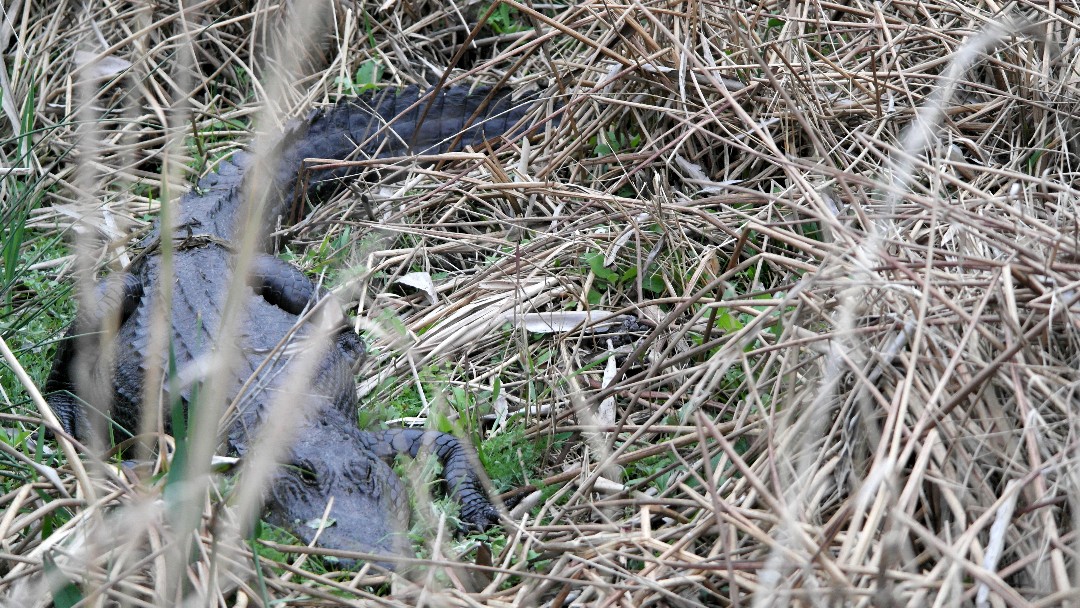 While trail riding or hiking keep your eye's peeled - you never know what is just off the path!
There are a lot of longer trails too - some are great for biking and others will probably yield better results from walking. If you are looking for a really fun trail, which is partly covered then the one that starts at the end of the equestrian camping area is great. Otherwise, pick up the trail map at the ranger station as there really are a lot of different trails there.
Remoteness
One of our favorite things about Kissimmee Prairie Preserve State Park is that it is not near a thing. There's no "quick trip to the store" or that sort of thing as it takes an hour to get anywhere. That being said, make sure that you fuel up before heading out. Additionally, since it's remote, sometimes cell phone service is less than awesome - when we go out there we make sure to bring a weather warning radio.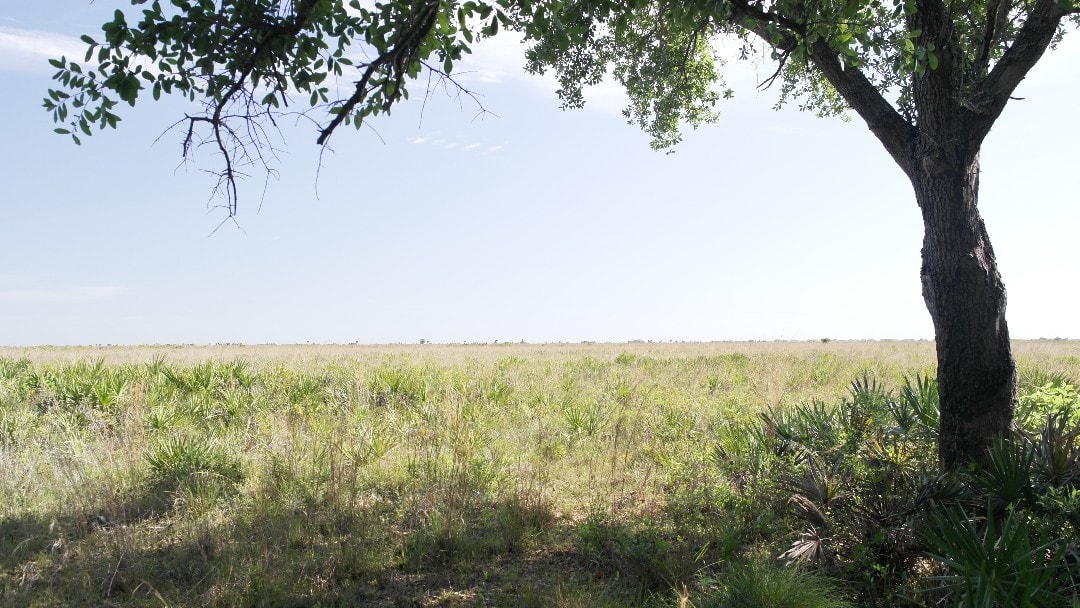 There really is nothing out here to distract you!
Horses
Kissimmee Prairie Preserve State Park is one of the few state parks we have been to that has a horse corral. This is a really cool thing to check out as you never know if it's a busy weekend or not. Unlike other parks, the corral is within a five minute walk from the main family campground.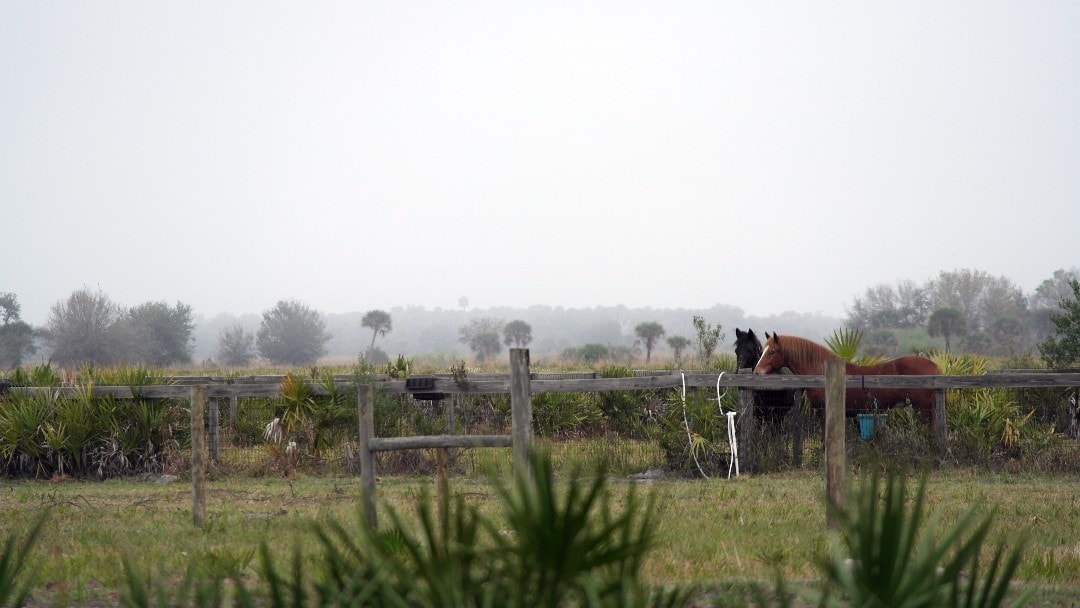 The nice thing especially for horse owners is that there is a dedicated loop just for them, which wraps along one side of the corral. From those campsites you can look right out on the corral. It is wroth mentioning that the horse loop only has a latrine and not full facilities.  Again it's only a five minute walk, but no one likes surprises when it comes to the restrooms!
Things to know
One of the best parts of Kissimmee Prairie Preserve State Park is that it is remote. Knowing that is really key to an enjoyable trip there - when we go, we don't plan on leaving until the check-out date. This is mainly because aside from a gas station / convince store, which is about 20 minutes away and closes very early, there is nothing for about an hour one way.
Overall
We really like Kissimmee Prairie Preserve State Park and have always had a good time when we've visited. If you enjoy astronomy in the least then you'll really like the park on a new moon. Even on the non-star gazing days the park offers a lot from trails to simply relaxing.