Ratings how do these work?
| | |
| --- | --- |
| Name | Blue Springs State Park |
| Address | 2100 W. French Avenue, Orange City, FL 32763 |
| Overall | 3.6 |
| Bug | |
| Amenities | |
| Staff | |
| Cleanliness | |
| Surroundings | |
Location
---
Blue Springs is one of the State Parks that we love to visit, but don't get out to nearly as often as we wish we could. The sites on the campground have a healthy amount of growth between them which makes them very nice. Additionally, there is a spring, which is readily accessible for activities like scuba diving, manatee watching, snorkeling, and tubing depending on the season.
Regardless of season, the park has some amazing year round activities. One of the neat things the park has is a boardwalk that runs the length of the spring all the way to the river. In some places it's at ground level and other areas it's up in the air. We did not find a place where we could not go with the war wagon on the entire length of the boardwalk, so stroller and wheelchair friendly! This makes it great for seeing the spring regardless of your mode of transportation.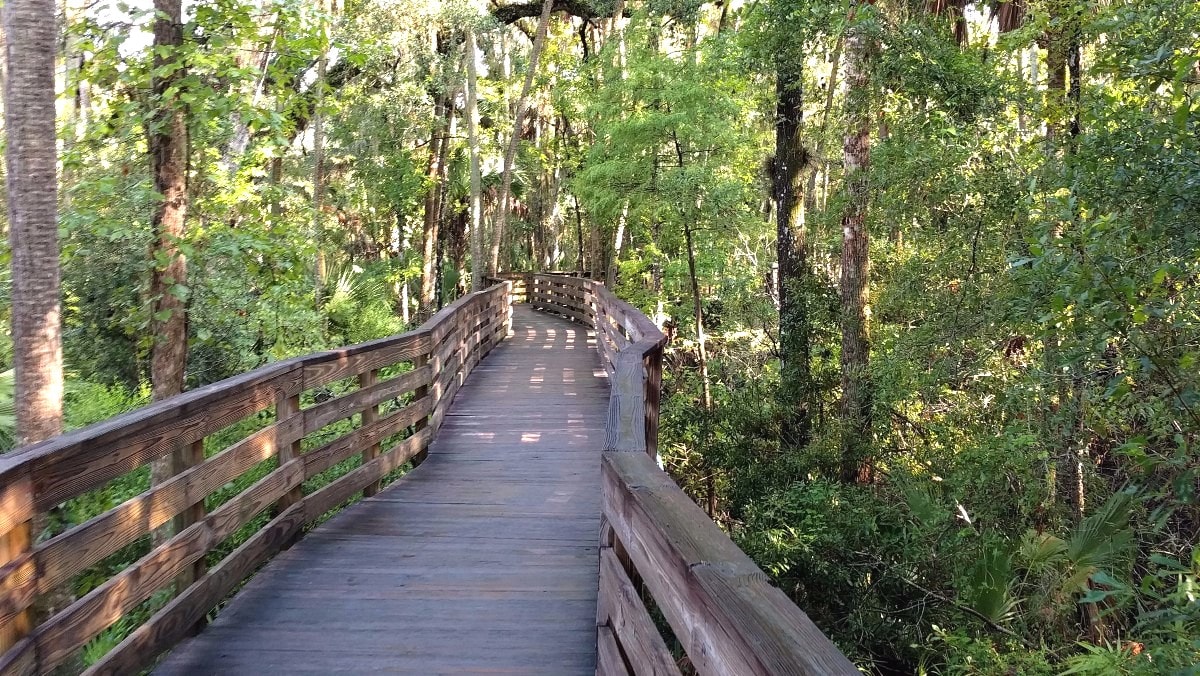 Summer Season
Let's face the facts - in Florida there is only a Summer season and a not as hot or mild season. Blue Springs State Park reflects this for sure. In the summer season you can use the boardwalk to carry your inner tubes to the launch and then float back down to the landing. Then if you choose to, you can make the 5-10 minute walk back to launch again, or even swim/walk back upstream if you'd prefer. Either way I'd suggest getting a good pair of water shoes. While the water is crystal clear, sometimes there are rocks or fallen trees that need to be navigated and the water shoes just save your feet. Jess was jealous of my shoes since she didn't have any. Or maybe she did it on purpose because she didn't have to get out of her tube to go around fallen items!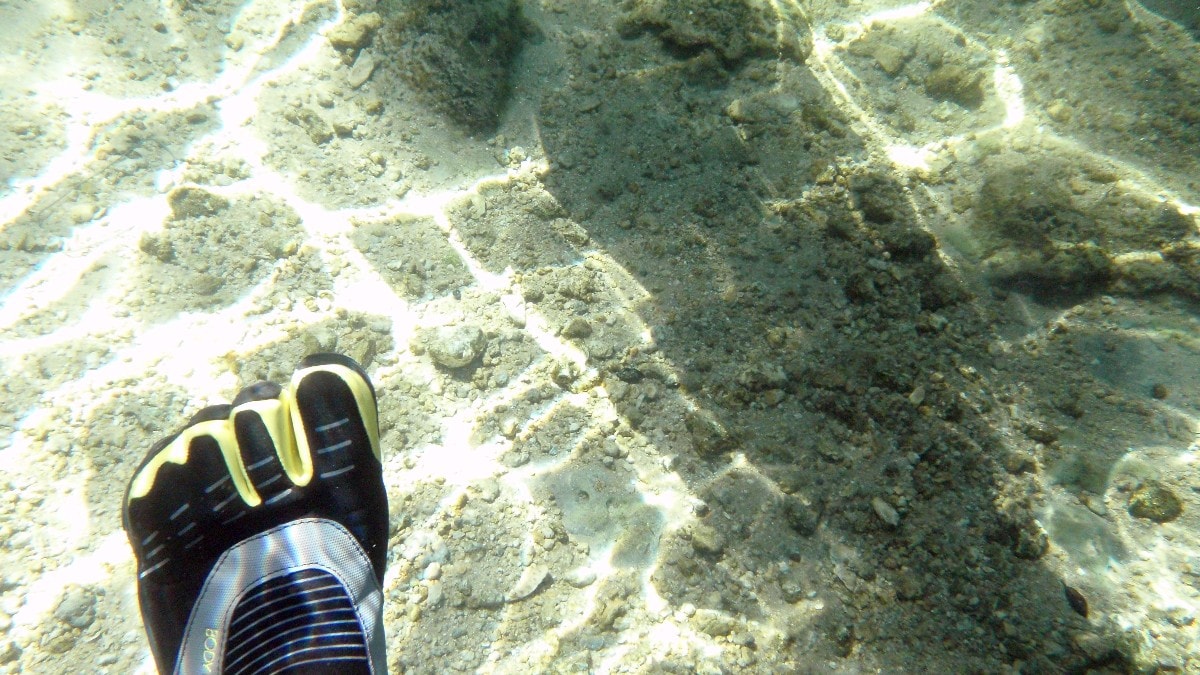 Mild season
During the cooler mild season in Florida the spring is typically closed to swimming. This is because the manatees move in to take advantage of the warm water. This is where the extensive boardwalk really shines because you get a commanding view of the spring for early morning manatee watching.
Note: the spring is ALWAYS 72 degrees, which even in summer season is a little 'cool' for folks from Florida.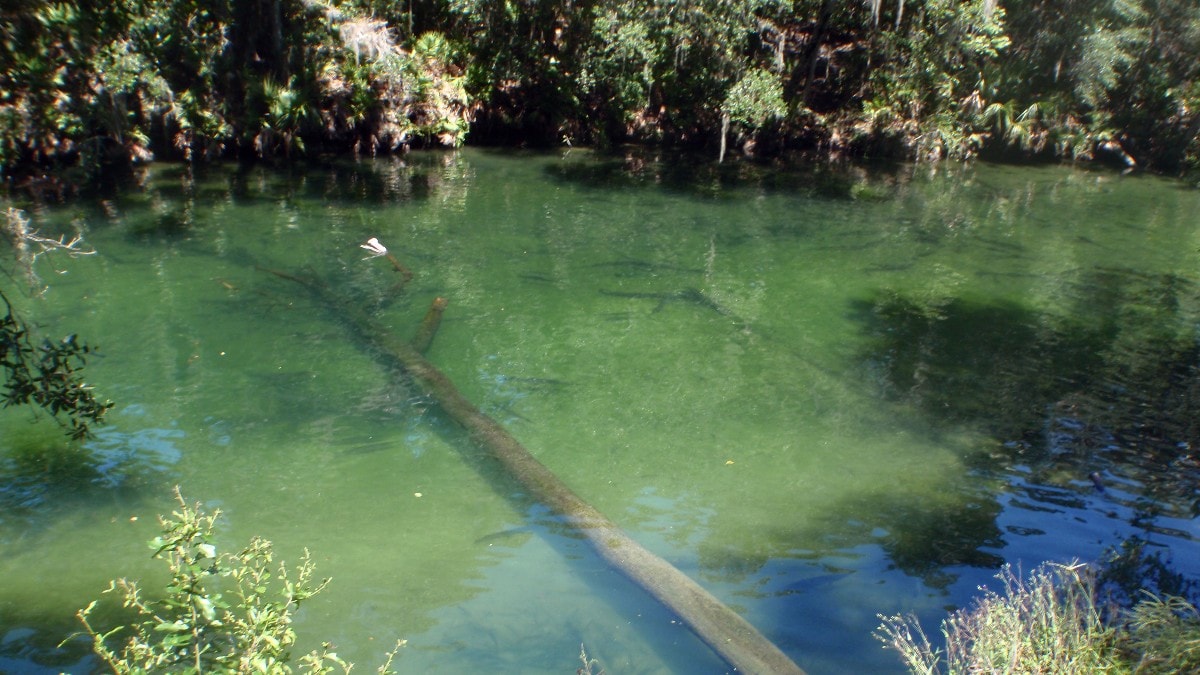 Regardless of season
No matter what season you visit Blue Springs state park you can always rida the Spring to spring trail. This trail is partially covered and picks up right at the gate of the park. The trail is a 'rail-trail', with the paved part that we rode having gentle slopes. It was really easy to tow our little kiddie bike trailer with no real extra effort. There's even a playground with bath rooms and water fountains on the north end of the trail, making it a great midway stop.
Overall
If you're looking for a fun getaway, you can't go wrong with Blue Springs State Park. From the quaint campground and cabins to the spring head, there is something fun to do for every season. One last thing to note though, if while camping you need to leave for something make sure it is in the morning or late afternoon, as the late morning and early afternoon line to get back into the park can become quite long with everyone trying to get in.
Links to the other posts in the Florida State Park series
---
Blue Springs State Park