Ratings how do these work?
| | |
| --- | --- |
| Name | Wekiwa Springs State Park |
| Address | 1800 Wekiwa Cir, Apopka, FL 32712 |
| Overall | 4.2 |
| Bug | |
| Amenities | |
| Staff | |
| Cleanliness | |
| Surroundings | |
Location
---
Earlier this year, we wrote the Wekiwa Springs State Park Camping review which is still very true - this post is more of in addition to. Ratings haven't changed, but they have done quite a bit of updating to make the park's main attraction - the spring even better than it was. We also found some new things that are worth noting!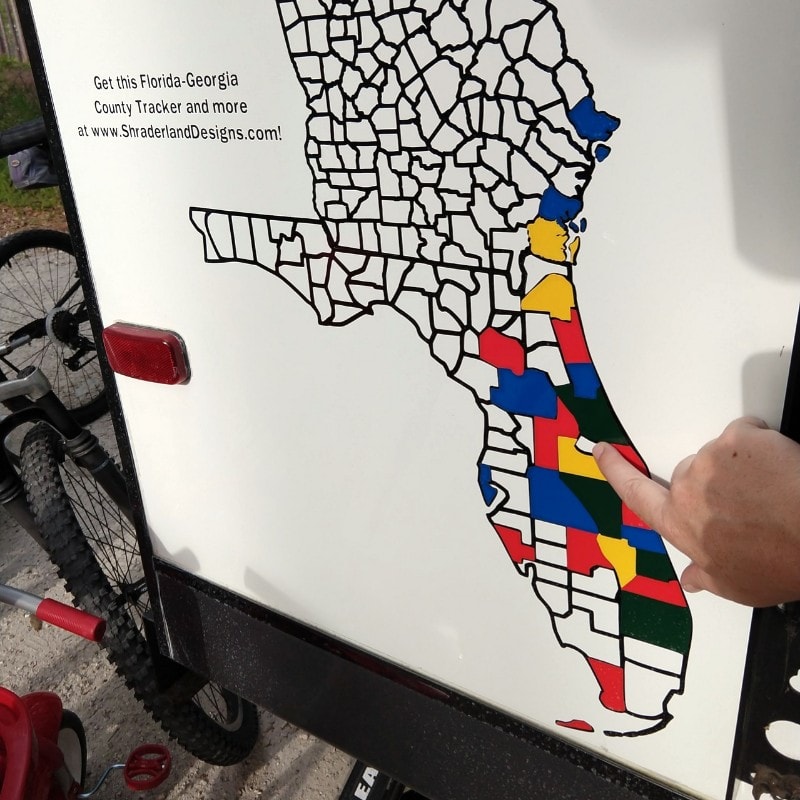 The great debate in our home… Does it count as 'camping' in a county if the kids nap in it? Also if you're looking for an awesome Florida adventure tracker like this you can get it here, use the coupon code CAMPINGCODER20 to receive 20% off your purchase!
Spring update
Since the last time we visited Wekiwa Springs State Park they have been very busy! The swimming area has a lot of new or reworked features that deserve to be recognized. Some of these changes will not be important to non-parents, but for parents they are amazing!
Kiddy swimming area
The kiddy swimming area updates were by far the biggest update for us. In one of the corners of the spring the park has raised the floor to a comfortable level for little ones. This was a huge hit with both our two and four year old boys. This time we had them in their new water shoes, because they wanted to have shoes like Daddy's, this worked out better as there were less slips on the bottom of the spring since there is a little algae there.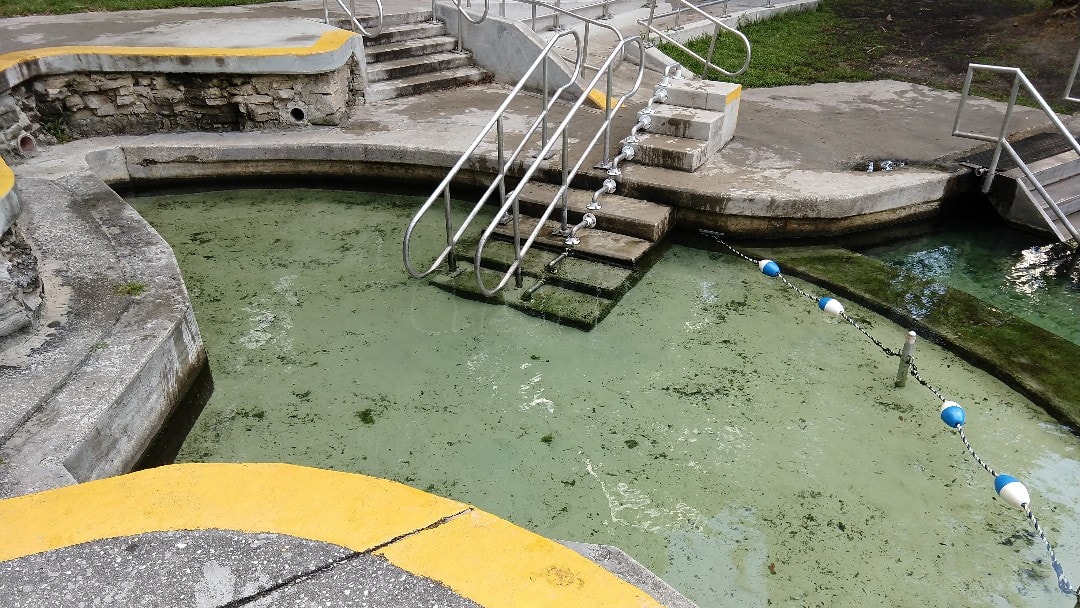 Wall Updates
While not as exciting as the Kiddy swimming area, Wekiwa Springs has made some general improvements to the wall around the spring. This includes some roping off areas and some major concrete work. It's always nice to see improvements like these.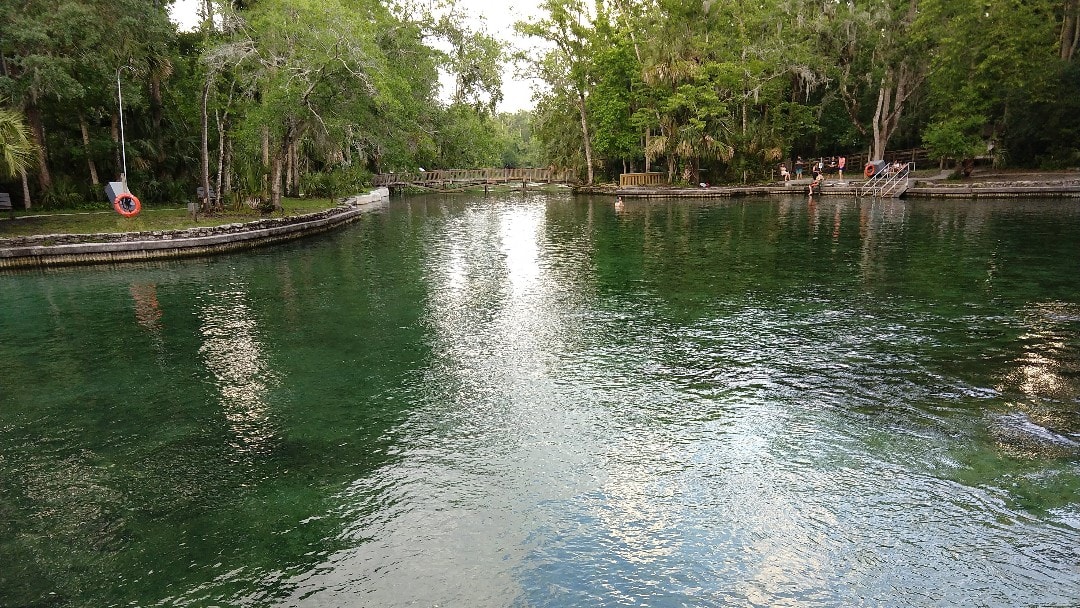 Board walk updates
The board walk trail right off of the springs also had some improvements.  It seems the last hurricane must have done some damage, as whole sections of the board walk were replaced - this also coincided with a large uprooted tree. For those wondering how wide the board walk is we found a new measurement this time - its a kiddie bike trailer plus one wheelchair wide.
Other Updates
Sites
The sites are as awesome as ever, this time the campground host seemed extra good as the sites were even raked when we got there. For those debating staying at the park here's your view from site 8.
Mt. Dora
About a 30 minute ride from Wekiwa Springs State Park is Mt. Dora. We had heard that the train had left the town for good, so imagine our surprise to see this pull into town. If we had only known we probably would have ridden it - our boys are bonkers for trains!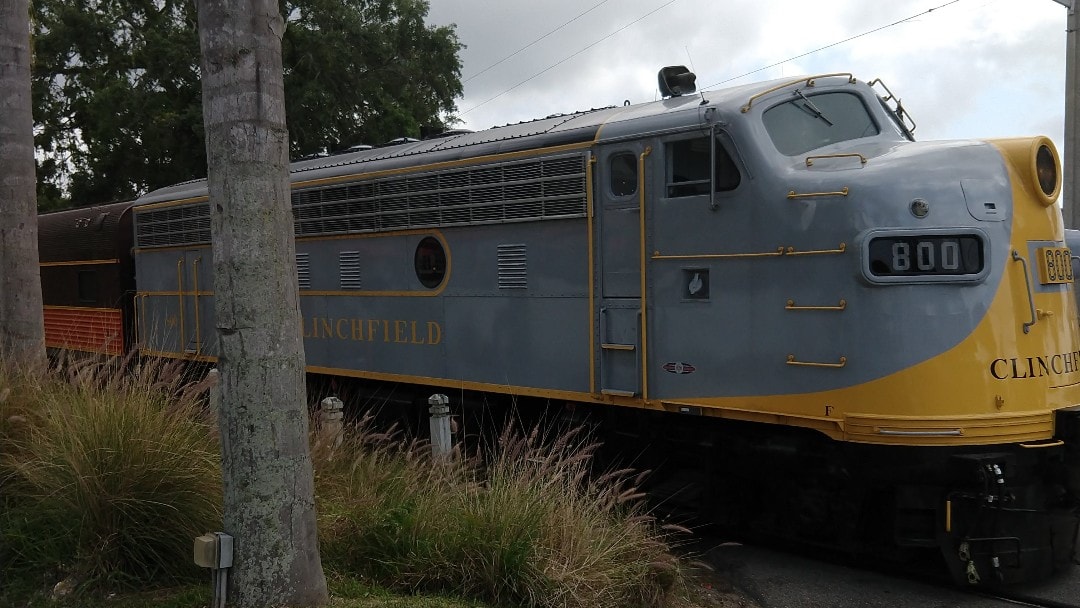 Medical Care
Ah… it's not a real trip for us if there's not a medical emergency. While the nature of the trip is not important here we did locate the closest medical care facility. Just as reference and not as any endorsement or recommendation here is the hospital that we almost got to visit:

Florida Hospital
2100 Ocoee Apopka Rd
Apopka, FL 32703
USA

It's about 20 minutes away if your wondering… Yes, both boys are fine.
I-4…
For those like us who don't get to enjoy the awesomeness that is I-4 this is probably the most useful part of this amendment to the Wekiwa Springs State Park Camping review. On Friday night we thought that it would make sense to take I-4 through downtown Orlando - that's the way the GPS suggested, but GPS's don't take into account towing. The road is down right miserable and in total disarray as it is going through a widening project.
On the return journey - not that we didn't have enough fun on Friday night, but we figured that Tuesday mid morning would be better. Nope - just nope. The road in the middle of the day in light traffic is still just as chaotic as at night. Random lane drops, lane squiggles that would make a snake dizzy, and super short on ramps. We even joked about making an "I survived towing on I-4 decal" for the ShraderLand Designs shop. You'll be better off going north on I-4 or avoiding it altogether if possible.
Overall
It's no surprise that we had a great time camping at Wekiwa Springs State Park. The sites are still as clean as ever - maybe even better than in the past, this time the site was fully raked. It's nice to see the park continuing to invest in itself with the spring improvements and other spots around the park.