Ratings how do these work?
| | |
| --- | --- |
| Name | Tomoka State Park |
| Address | 2099 N Beach St, Ormond Beach, FL 32174 |
| Overall | 3.4 |
| Bug | |
| Amenities | |
| Staff | |
| Cleanliness | |
| Surroundings | |
Location
---
Tomoka State park is only a short drive from Daytona, Florida and is a very natural State Park. Opened in 1945, it's one of the oldest parks we have stayed at - aside from the parks built by the Civilian Conservation Corps or CCC for short. It's a great place to stay when your looking to explore the surrounding area.
Sites
The campsites at Tomoka State park range in size and back-in ability. As you can tell from the picture below, some sites are harder to back into than others. For our last trip, we sure were missing our old trailer and pop-up because it was a little tight to squeeze between the trees.
This site number is 30 for those wanting to avoid it.
Tight or strange shaped sites aside, the campground - while older - is nice. It has trails running throughout it down to the water which is about a minute walk from most sites. The campground also has a hall, which can be reserved for group functions and a playground. Keep in mind if you go in the rainy season, the roads are somewhat sandy and the water makes them a little slick.
What else?
The area around Tomoka State park had plenty to do. There is a nice bike trail right outside the park, and New Smyrna Beach is right there. If you don't want to leave the park, there's fishing, canoeing, nature trails, and interesting sculptures to view. Additionally, the camp store has recently been remodeled and has a little of everything in it. The owner is nice and knows the park really well. Ask him any questions you have.
Ponce Inlet Lighthouse
If you've got touring on the mind, there are a lot of options. We spent the afternoon at Ponce Inlet Lighthouse, which for a few dollars was a lot of fun. Both of the kids had a ball on the grounds and our oldest even went up the lighthouse - though he only climbed halfway up before getting Mom and Dad to carry him.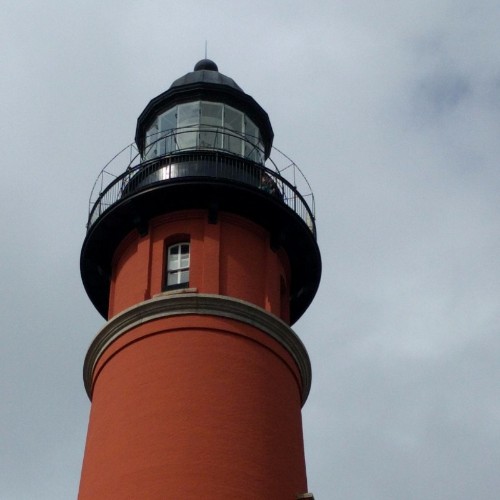 On the grounds of Ponce Inlet Lighthouse there are a lot of preserved buildings. They also have a really cool new building which house the original light for this lighthouse and the lights of other lighthouses in the area. Overall, this is one place that you don't want to miss.
Sugar Mill ruins
The Sugar Mill ruins are also a short drive from Tomoka State Park and they are definitely something you don't see everyday. Our oldest instantly decided that the ruins were a castle, and I can see the similarities - "blocky" and old. It takes about an hour to tour the site, but it's a fun hour - coincidentally it's also about the maximum length of our oldest's attention span.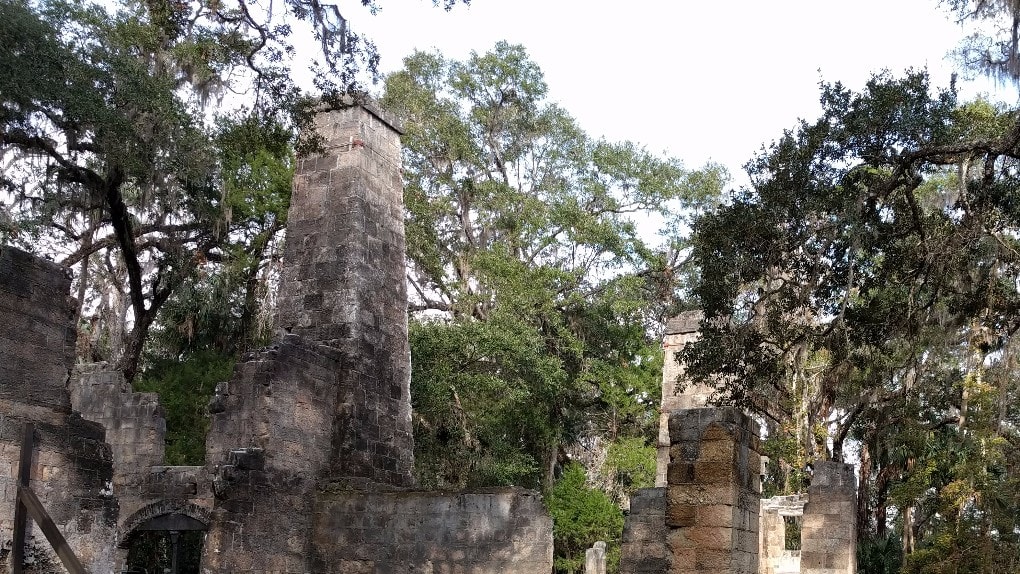 Overall
Tomoka State park is a nice place to stay if you want to tour the area. It's a little too far off the freeway to make it a overnight stopping place, but that's not necessarily a bad thing. The surrounding areas are beautiful and it has some cool things that other campgrounds just don't have. If your looking for a fun weekend or week long vacation spot then Tomoka State park might just fit you perfectly.
Links to the other posts in the Florida State Park series
---
In between trees at Tomoka State Park