Ratings how do these work?
| | |
| --- | --- |
| Name | Lake Kissimmee State Park |
| Address | 14248 Camp Mack Rd., Lake Wales, FL 33898 |
| Overall | 3.2 |
| Bug | |
| Amenities | |
| Staff | |
| Cleanliness | |
| Surroundings | |
Location
---
Don't let the Kissimmee part of the name in Lake Kissimmee State Park fool you, the campground is no where near the Orlando area typically associated with Kissimmee. It is on Lake Kissimmee though, and about 20 minutes outside of Lake Wales. Either way, it's a great place to hang out and spend the weekend.
Sites
The campground section of Lake Kissimmee State Park is nice and wooded. In general, each site is fairly isolated from each other, with some growth between the sites. Every time we have camped there, we have had a fairly level site, with clearly marked water and electric hook ups.
This is an important note: cell phone service in the park is hit or miss, so just plan accordingly if this is a major issue for you.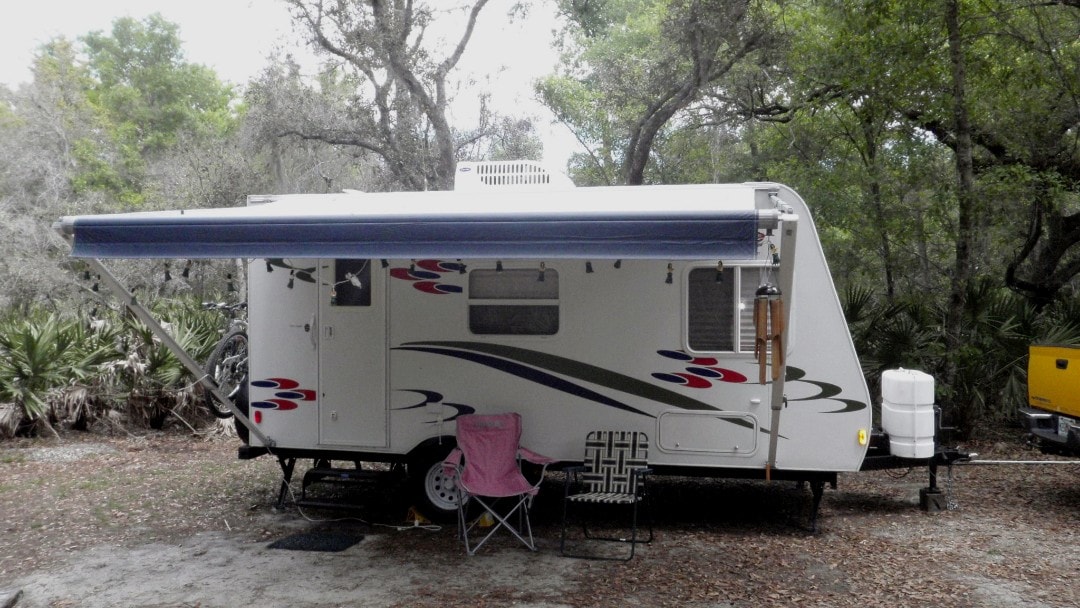 Our 2nd camper finally makes an appearance on the blog!
One of the coolest things about camping at Lake Kissimmee State Park is the amount of wildlife that you see without even leaving the campground. We have on many occasions seen deer and turkeys in the campground area. We've even seen evidence of wild pigs on campsites, so they are there too!
While the sites don't have sewer, there is a nice bathhouse in the center of each campground loop, so that should help ease the pressure on your grey water tank and stop you from needing the blue boy. Additionally, there is a trail from the campground to the marina, so trips back and forth are easy.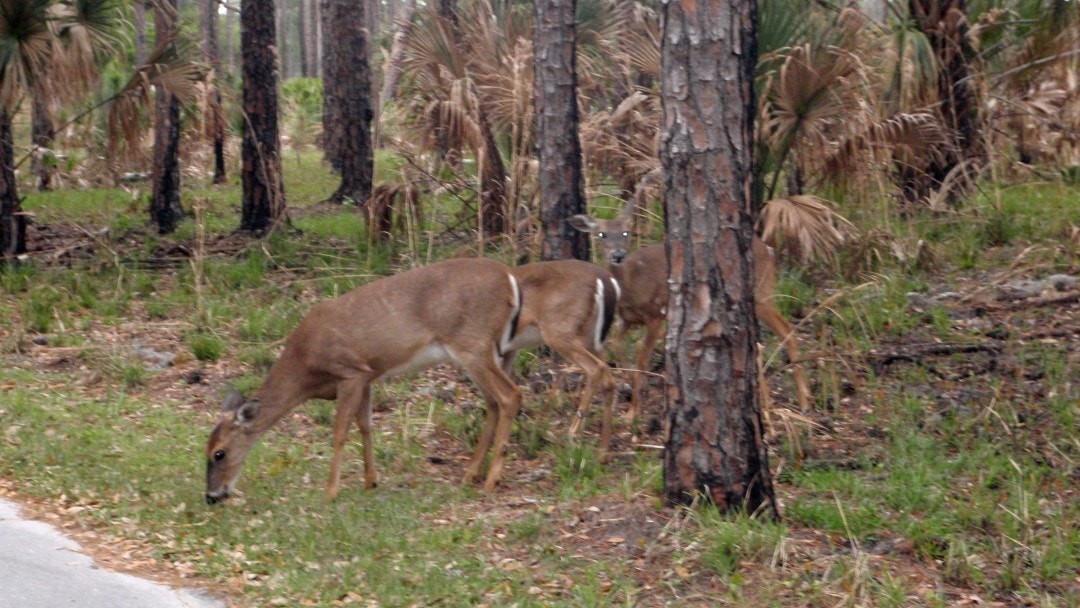 Activities
Inside Lake Kissimmee State Park, there is a ton to do and depending on what you like, you might be able to stay inside the park the whole weekend and be perfectly entertained. For the boater, there's a marina and docks. For bikers and hikers there are plenty of trails with the occasional stop for a lookout tower. They even have an old Florida cattle camp set up while people reenact the time period and features live animals.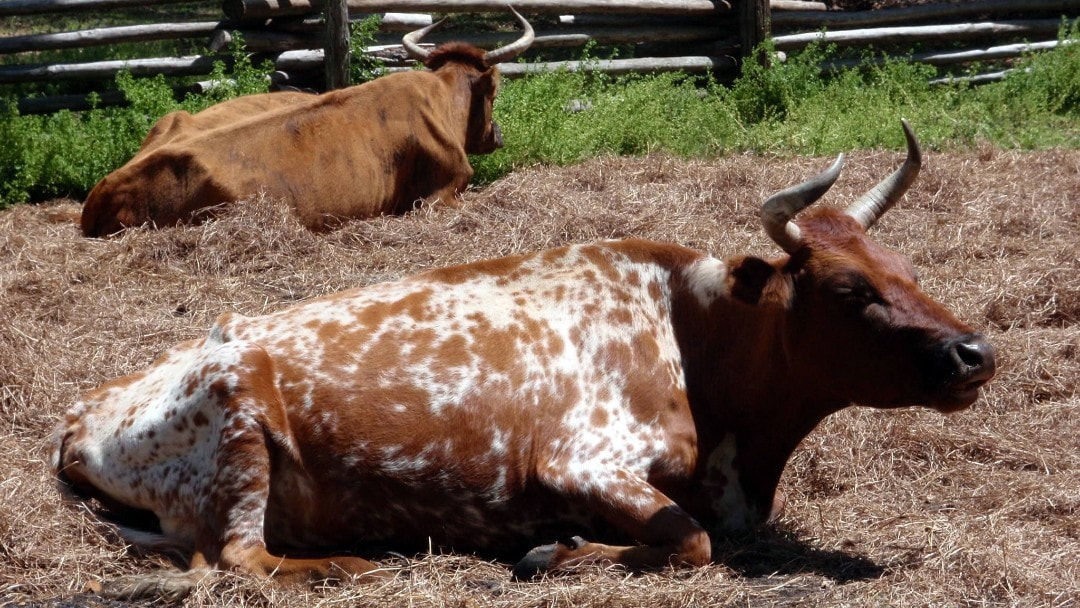 They're not kidding when they say there's a cattle camp here!
This is a really nice place to visit, especially if you like architecture or gardens. There is a large bell tower that plays music on the hour, which reverberates through the grounds. The gardens are very well kept and fun to adventure through on an afternoon.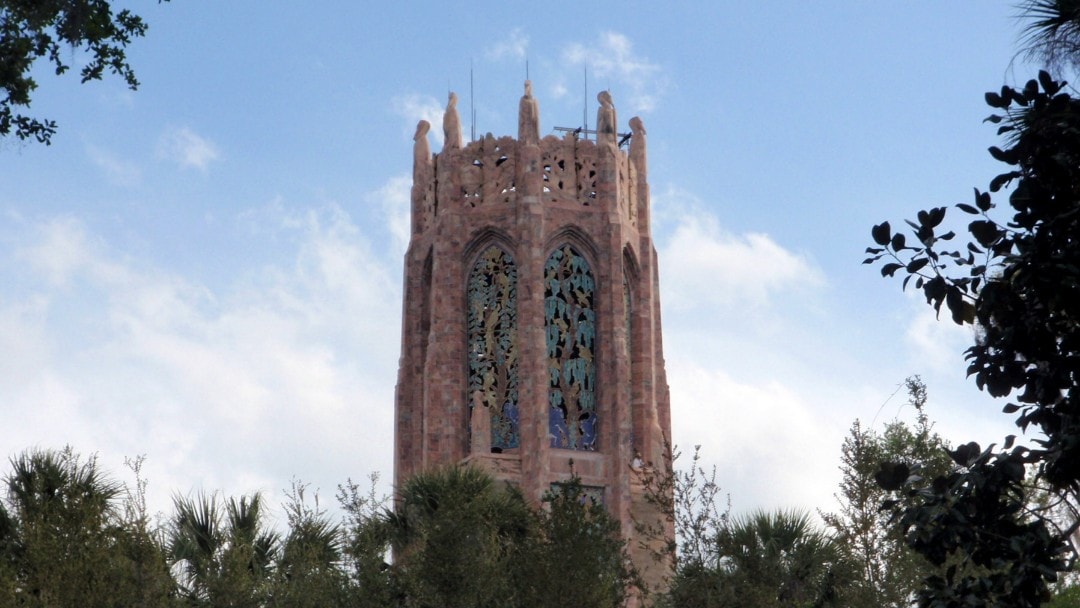 We have used Lake Kissimmee State Park as a launch point for Legoland in the past as well. It is 34 minutes away from the park, but if you're looking to be a little closer and don't mind paying a little more we'd recommend checking out Cypress Campground which is 5 minutes from Legoland. The nice thing about Lake Kissimmee State Park though is that its dark and quiet in the evening since it's in the middle of the woods.
We have not visited here, but they have an entire education center across the street from the plant which makes the orange juice. If your planning on visiting make sure you call ahead as their hours vary, which is why we've never visited.
Overall
Lake Kissimmee State Park is a fun place to visit for the weekend. It's fairly easy to get to from SR 60 and is close enough to the city, while still being a little remote. It's also a nice launch point for a bunch of other adventures!