For our last major excursion before heading home from our Savannah trip, we ventured out from Jekyll Island and island hopped to St. Simons Island. From the Northernmost point of Jekyll Island, you can just make out the lighthouse with the naked eye, but driving there takes about a half hour. We stopped at two different places. Fort Frederica National Monument and St. Simons Island Lighthouse Museum. If you're looking to check either of those out make a mental note that there are a lot of restaurants near the lighthouse, and not too many near the fort.
Fort Frederica National Monument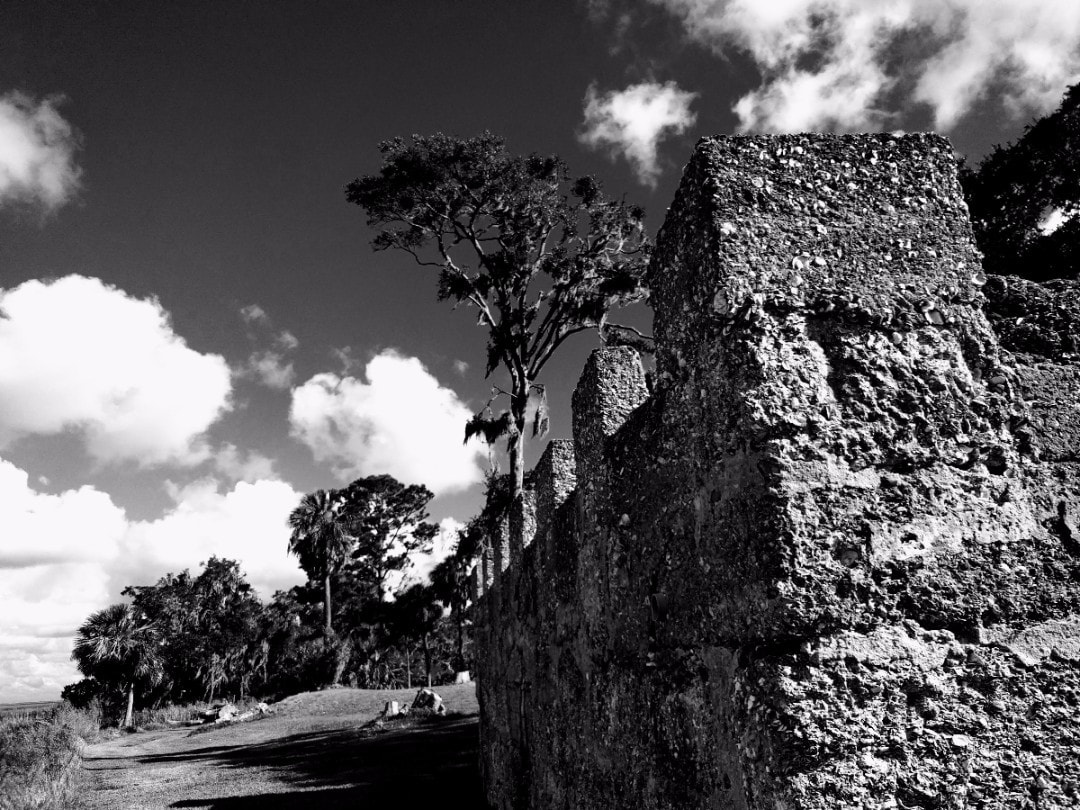 Fort Frederica National Monument is one of those off the beaten path places that unless you're looking for it, you won't find it. If you do find it you're in for a treat. First off, it's free and if you're traveling with a family free is one of those golden words that automatically make a place a little better. Secondly, it truly is a really good place to visit and on the day that we went, it was empty, granted it was a random Friday.
After getting past the visitors center which has a bunch of activities on its own, you're greeted with a sidewalk which gives way to a grassy path. Then you'll notice some road signs, and that's when you realize that this grass path is a road, or at least was once. While the path is smooth if you're bringing a stroller, make sure it's one of the big wheeled ones. There are a few foundations left if you explore the site, and they have done a great job at labeling the sites - you'll really get a sense of how the fort was in it day. At the far end you find the remains of the fort. While small, you can walk all around it, and there are even cannons there. It takes about an hour to explore the whole site, but that's skipping a few things - with little ones you get what you get.
St. Simons Island Lighthouse Museum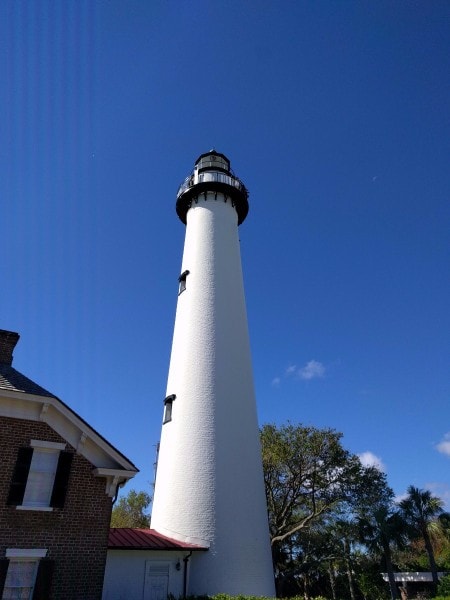 The St. Simons Lighthouse is a short drive from the fort, and is surrounded by all sorts of restaurants to eat at, which works out if you go to the fort in the morning and then the lighthouse. The grounds of the lighthouse are immaculate and everything there seems top notch. The climb is brisk, and received zero complaints from the three year old who insisted on going up by himself - sorry people who were behind us. From the top, you get a great view of Jekyll and St. Simons islands - just a warning to parents there is a little water park next door and it's really hard to hide it from your kids from the top of the lighthouse. After taking in the views we headed back down and then faced the toughest decision of the day - which restaurant should we have lunch at.
This rounds out our Savannah series. The following day we headed back home to rainy and sunny and then rainy again Florida. We had planned to stop halfway for one more night, but realized after pulling into that campground that there wasn't a pool. Since we had all been looking forward to that we ended up just topping off the truck with fuel and heading home - we were all ready to be back anyway.
If you missed any of our stops on our Savannah series check out the links below.
Links to the other posts in the Savannah series
---
St Simons Island