Ah, forts and things with stairs are both things that our kids love. We love that we can check box that we took our kids to historic sites on vacation, and let's be realistic Dan loves anything with cannons. For our first day of adventures we decided to go to the Tybee Island island area to see the lighthouse and forts.
Fort Pulaski National Monument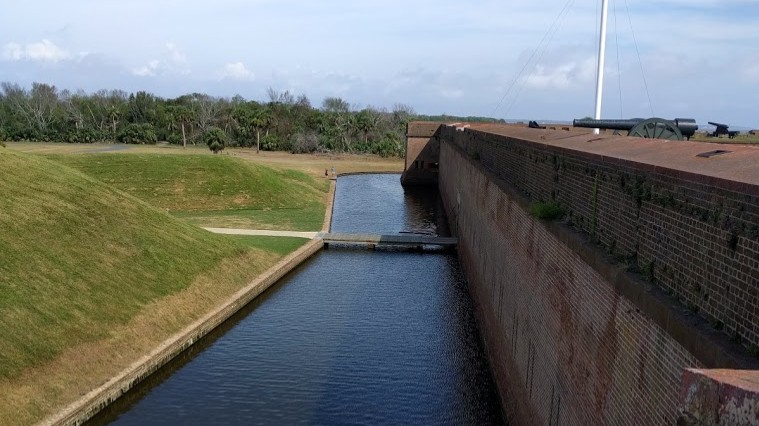 The first fort on our list was Fort Pulaski National Monument, which is much larger than Google maps makes it seem. Better yet the fort has a moat - which automatically made it a castle in our three year old's eyes. Upon entering the fort you're greeted with a huge field with cannons placed all around. For the most part, there's a covered area all around the fort with some cannons in place which really paints a picture of what the fort could have been like at its peak.
After touring the first floor we decided to check out the top, well we didn't think about the fact that there wouldn't be any ramps in a civil war era fort. The only forts that we had been in before were Spanish-based such as the ones in St. Augustine… and it had ramps. So we left the war wagon on the ground floor with another person in the group and climbed the spiral stairs to the top. A cool thing about this fort is that the top is grass - we even found the mower hiding the corner.
Tybee Island Light Station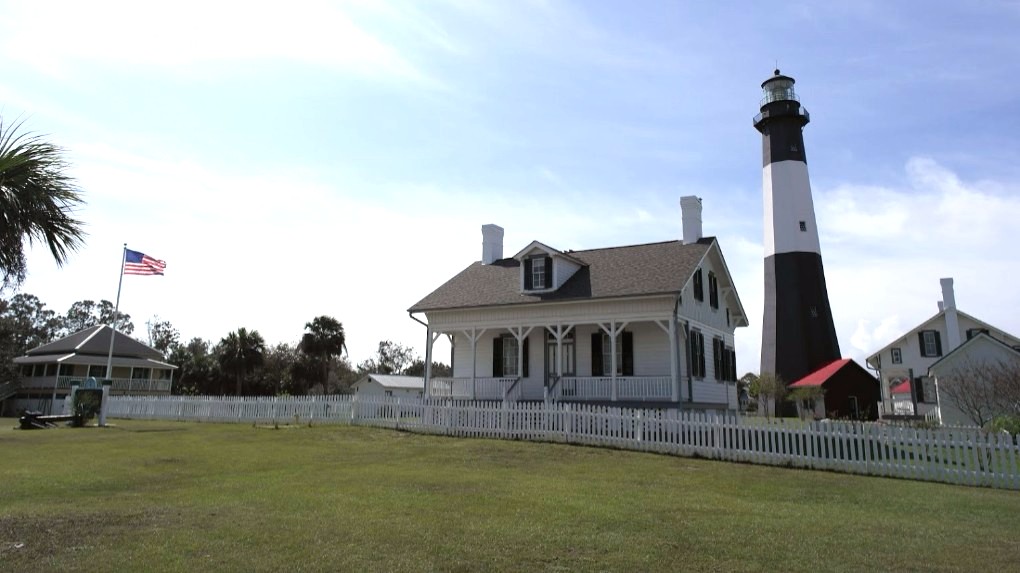 Next on our list of places to see was the lighthouse on Tybee island, at least this time we knew to leave the war wagon in the truck. After a leg burning climb because our toddler decided halfway that he wanted us to carry him, we made it to the top. The view is great from there - since we're from Florida lighthouses typically are a one sided view, but from this lighthouse we could see all of the creeks and the rivers from the inland winding there way out to the ocean. After climbing down we did spend some time in the out building where a movie was playing just to soak in the air conditioning.
Fort Jackson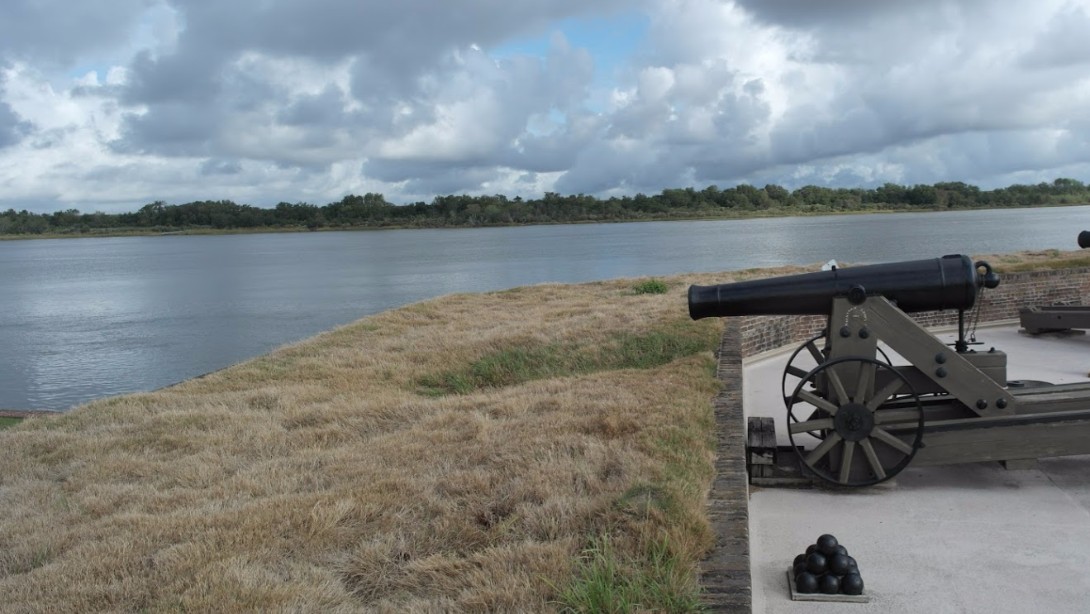 Finally we rounded out the day at Fort Jackson, this fort was definitely smaller than Fort Pulaski but had its own unique characteristics. First off we could get the war wagon up stairs since they were a straight shot, and the top seems to have been resurfaced very recently. One of the things that we noticed was that since it was smaller, it seemed like the square footage to canon ratio seemed higher. Overall it was a fun stop, but the boys were over the Forts after about a half hour there, so we cut the stop short there and headed back to Red Gate Campground. Sadly, we missed the cannon going off!
Links to the other posts in the Savannah series
---
Forts and Lighthouses of Savannah