Ratings how do these work?
| | |
| --- | --- |
| Name | Cypress Campground |
| Address | 7400 Cypress Gardens Blvd, Winter Haven, FL 33884 |
| Overall | 4.4 |
| Bug | |
| Amenities | |
| Staff | |
| Cleanliness | |
| Surroundings | |
Location
---
Having a camper opens you up to a lot of options. You can get to a nice spot with no cell phone service, you can get a seaside view, and you can get close to theme parks. It also saves you money when you can bring your kitchen with you, and you never forget that prize stuffed animal which your three year left in the hotel room.
On our recent trips to Legoland Florida, we've been testing out local campgrounds. Our last few trips have been to Cypress Campground, which is about a 5 minute drive from the Legoland Florida Resort. If that's not enough, there are plenty of activities for people of all ages to to do right in the campground.
Sites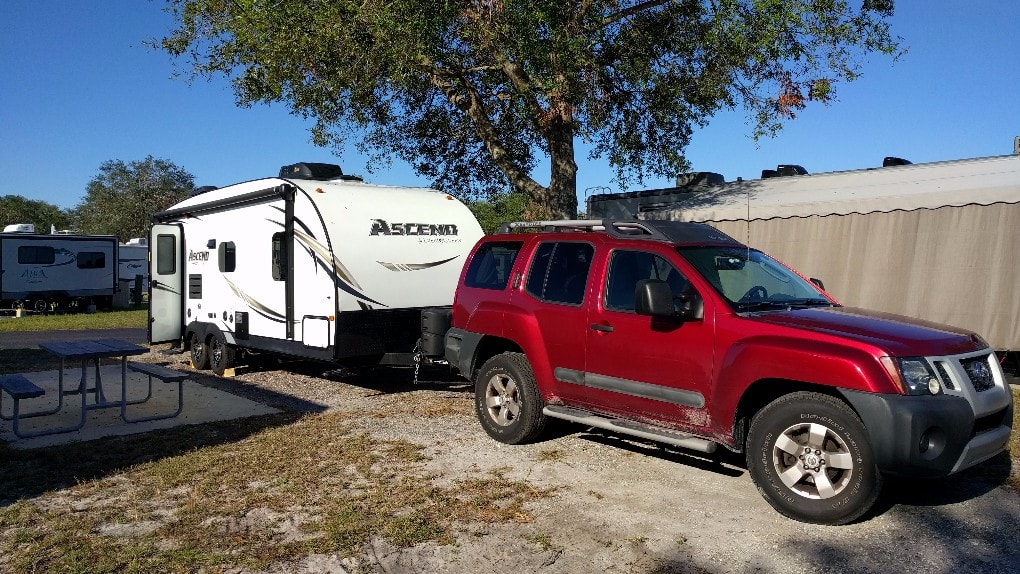 The sites that we stayed in were awesome. We paid the few dollars extra and got the pull thru site with full hook up, which works for our typical late night check-in's. The sites are spacious and level, making setup a breeze. Additionally all the roads in the campground are paved, with the trash in a central location.
Activities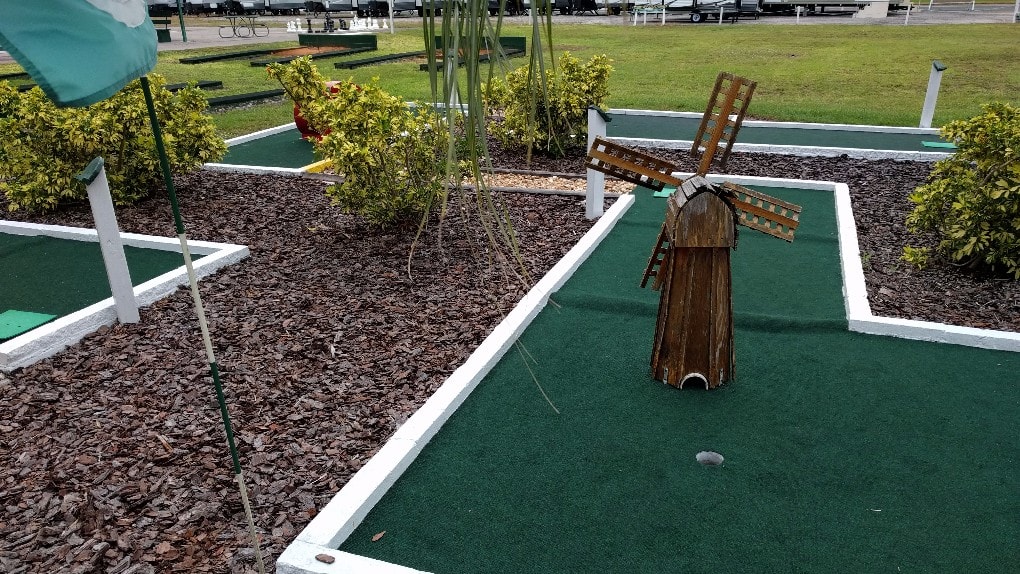 Let's be honest - we really went to the campground to go to Legoland. Being only five minutes away, it makes going back and forth to the park for naps and meals a joy. No matter how long you want to stay, or really your kids, at Legoland you can't stay there 100% of the time. Cypress Campground helps with this by having a really nice pool and a miniature golf which is included in the park fees. They also have activities going on all the time, and while we didn't attend any of them - everyone involved seemed like they were having a good time.
What else?
Aside from Legoland there are a lot of other things to do using Cypress Campground as a launching point. From Bok Tower to Florida Southern College there's quite a lot to do in the surrounding area. Additionally, there is a Walmart next door to Cypress Campground and a Camping World about 30 minutes away, because things always wait till the worst time to break. In our last trip the Carbon Monoxide/LP Gas Alarm decided to start beeping its end of life beep at 2 am.
Overall
Cypress Campground is a solid campground to stay at. The sites are easy to get in and all of the buildings that we went into were very clean. The staff was also very nice and accommodating. It's close to Legoland and has lots of other things to do both in and outside of the campground.