Texas… Why do you have so many counties!? It can take over 14 hours to drive from one side to the other, so there is definitely a lot to see in your state, but 254 counties are a lot!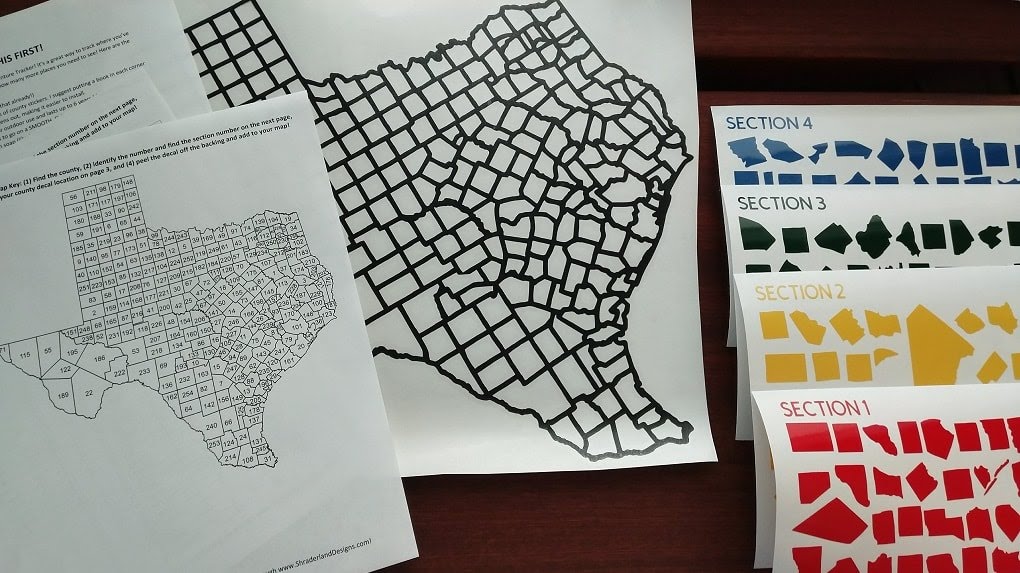 Fun facts
Smallest County by size: Rockwall County
Biggest County by size: Brewster County (over 3 times the size of Delaware!)
Interesting name(s): Coke, Deaf Smith, Love, Real, and Tom Green Counties
As you may have read in the article introducing Shraderland Designs, this all started out when Dan and I wanted to track our adventures around Florida on a county basis since we never left the state. I spoke with a local vinyl shop and after getting a quote of nearly $300 for just one decal (not including design time), I taught myself how to create one!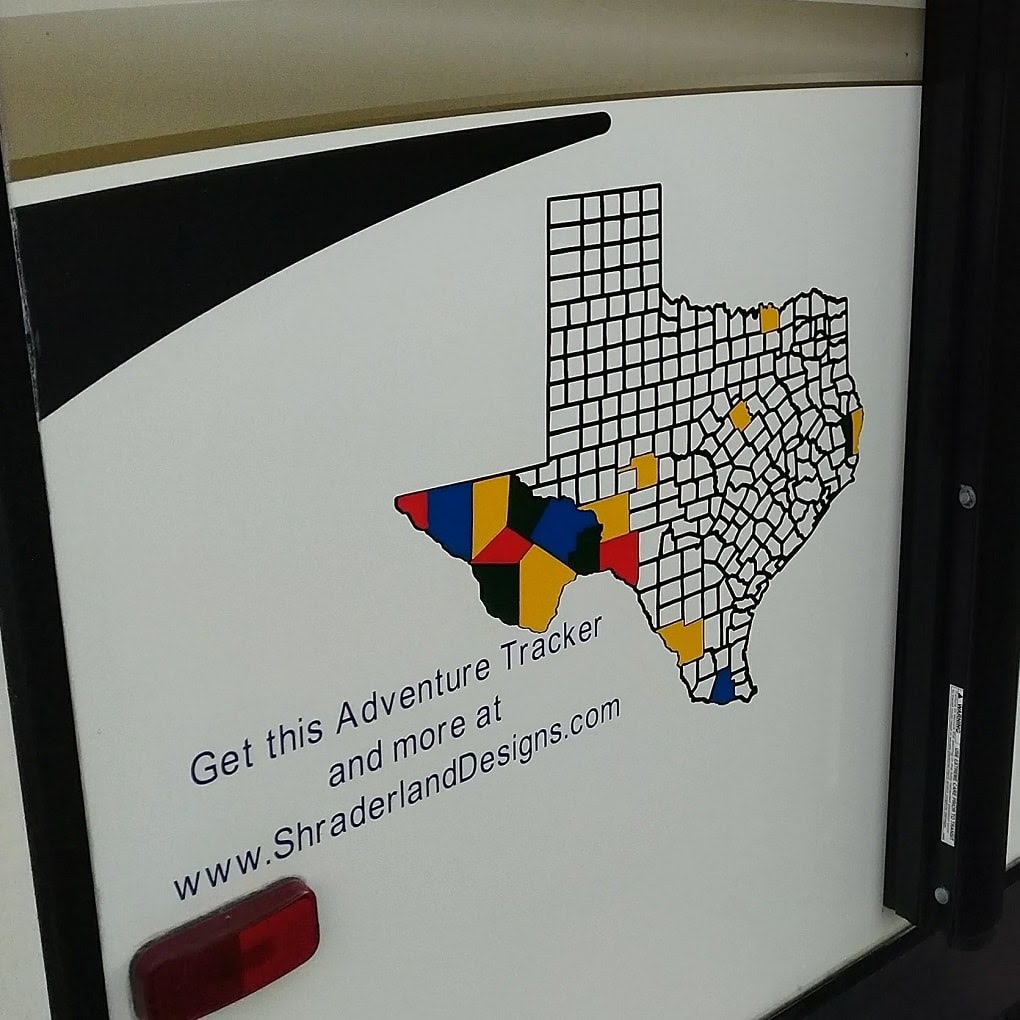 After posting about it on a few Facebook groups I'm on, interest grew for other states. Illinois, then North Carolina, followed by Arkansas, then Texas, followed by a BUNCH more. I try to follow the order of states requested just so I have some sort of list going. The list is available on Shraderland Designs. Georgia was just posted, New York is next.
I knew the Texas Adventure Tracker was going to be interesting since it had so many counties, barrier islands, and some REALLY SMALL counties. I started in December and finished the design and prototype about a month later (during nap times and after bed time are my "working hours"). A single Adventure Tracker for Texas, which are custom made for every customer and can be individualized by request, takes about 30-40 minutes to cut.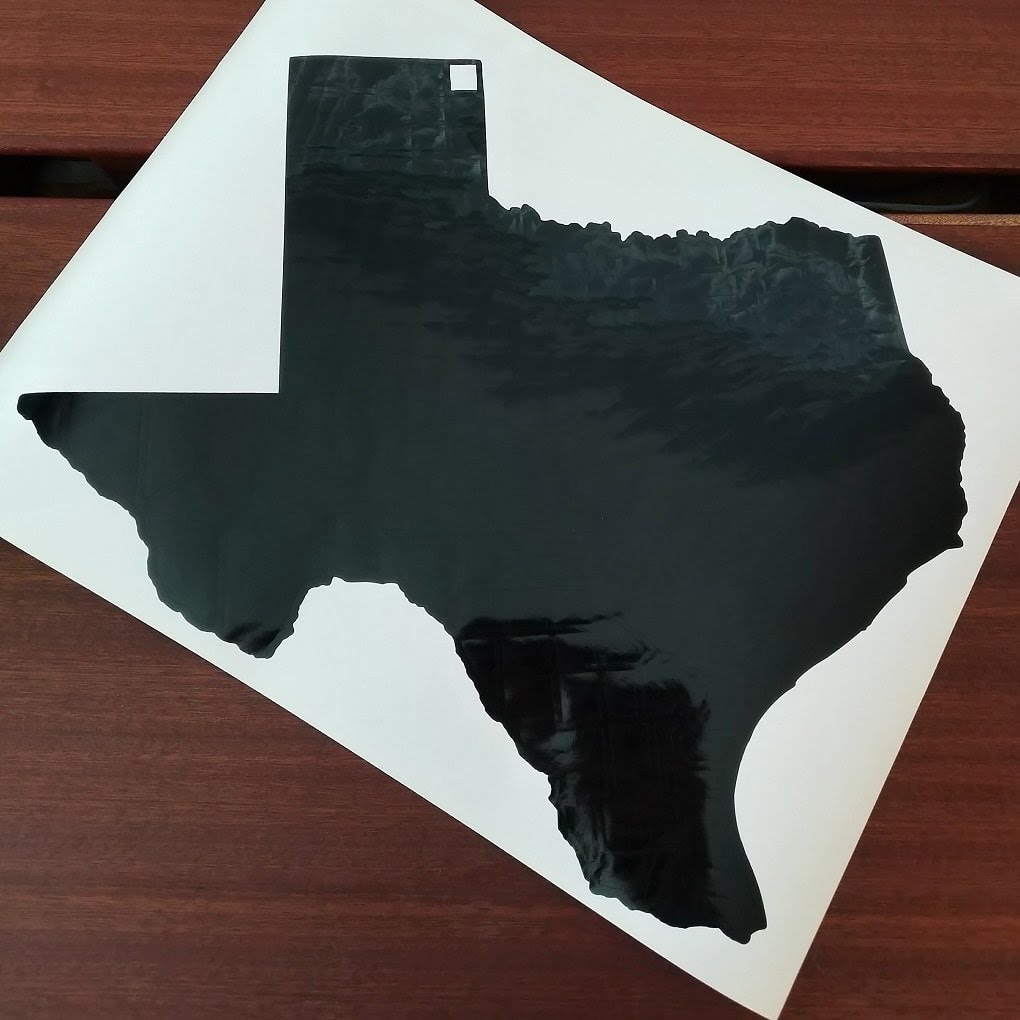 I have a Cricut Explore so while it is amazing, it's not the fastest! I then have to clean up the vinyl (google "weeding vinyl" to see what it entails) and get it ready to ship out.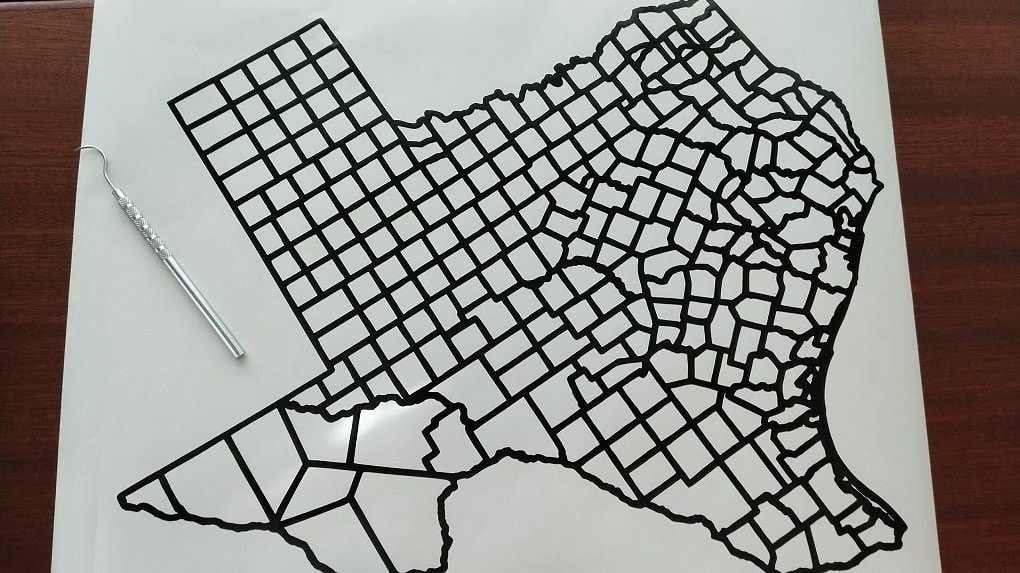 The cost of the 14.4" x 14.8" Tracker plus decals for all 254 counties is $75 and can be customized with any color combination you can think of along with your name or "Established Date". There is also a smaller 10" decal available for $30 that doesn't include county decals but is perfect for chalkboards, dry erase boards, and scrapbooks. The smaller Adventure tracker can be filled in with any medium you choose!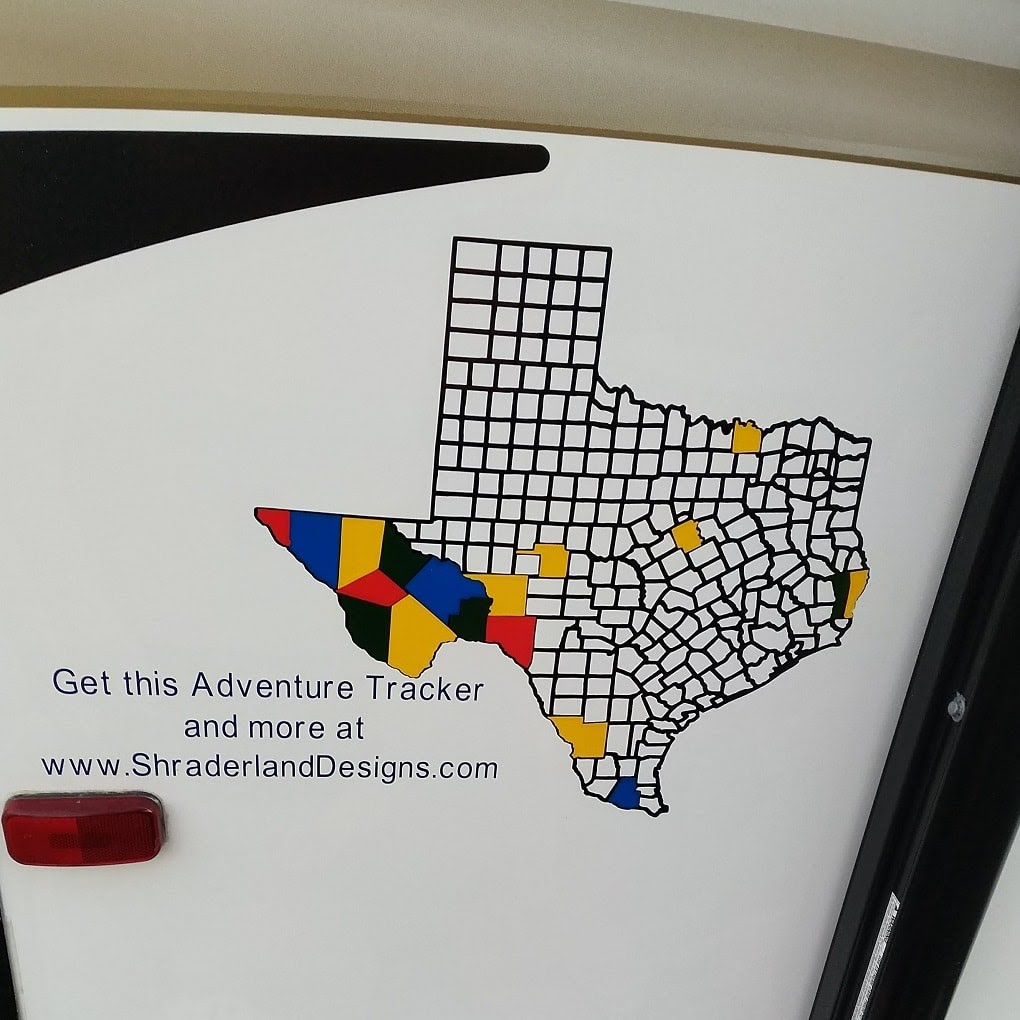 Adventure Trackers can be used by more people than just campers! They provide a great motivation for you to see the state you're in! They're great for college students that are new to a state, adventurers that want to track where they've been in their state, and teachers who want to encourage their students to learn more about the state they call home.
Thanks for reading and following our adventures, check out Shraderland Designs and use coupon code CAMPINGCODER20 to receive 20% off your purchase!