Along with camping and coding, I (Jessie) also craft. My decal online craft store is www.ShraderlandDesigns.com and there are a variety of vinyl decals and gift tags available!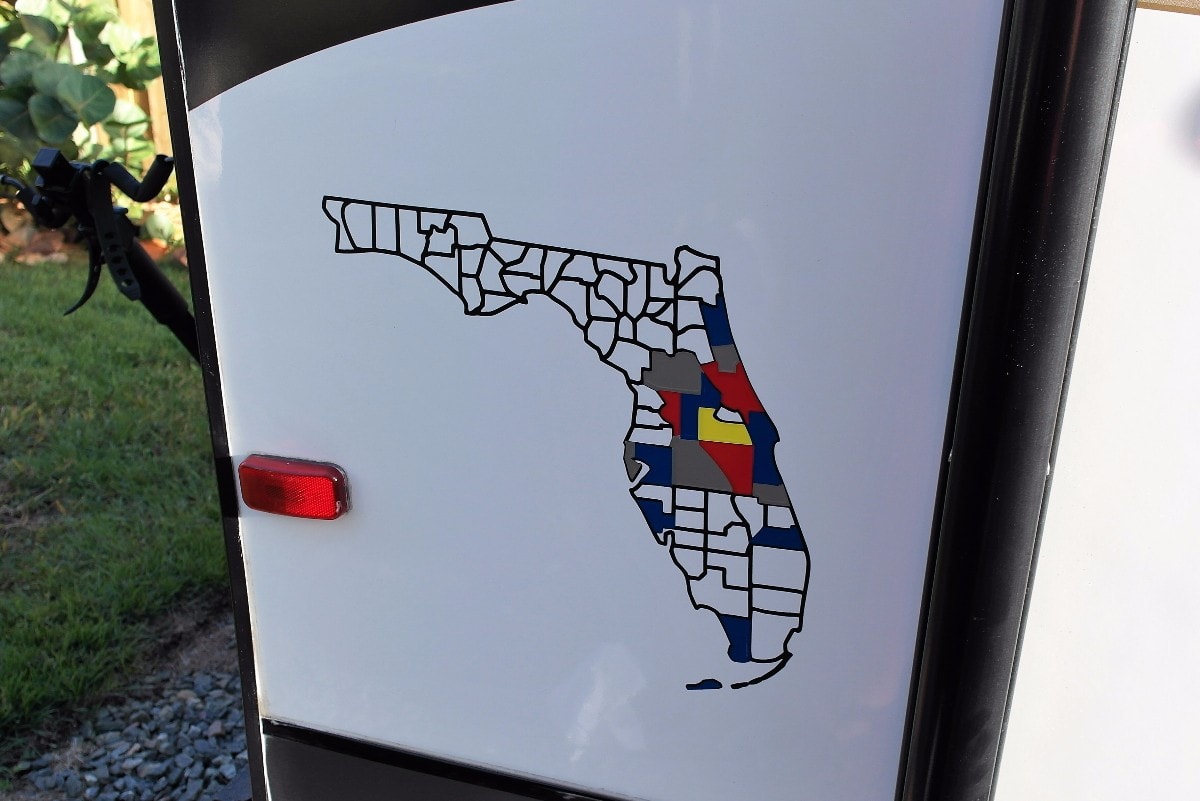 The coolest things in my shop are the Adventure Trackers. You know those awesome decals that people have where you add a new decal for every state you visit? Well, we don't leave the state and I was jealous! So I designed a county map with individual decals for every county. When we visit and camp in a new county, we add a new decal! It's definitely encouraging us to visit new areas of Florida. There are 67 counties and so much to explore! I've also created Adventure Trackers for Illinois and North Carolina, with more states coming soon. Different sizes are available depending on your application. We have ours right by our door on our camper, I've also seen them on slide outs, interior walls, and the smaller ones are neat for scrapbooks.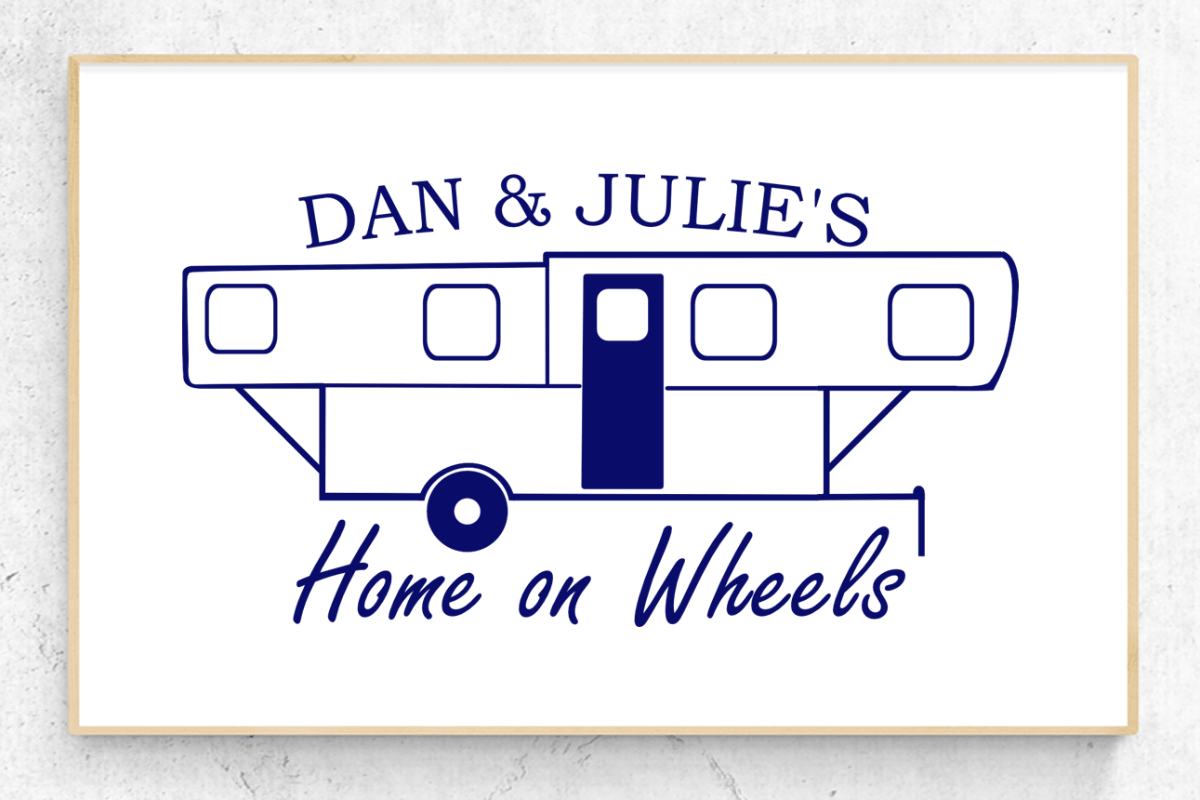 Another item in my shop is the Home on Wheels decal. It's personalized with your camper type, banner, and color! Travel trailers, rounded campers, folding campers, 5th wheels, Class A's, B's, and C's, and truck campers are included in the series with a few more left to be added. These are a fun way to personalize your rig or tow vehicle.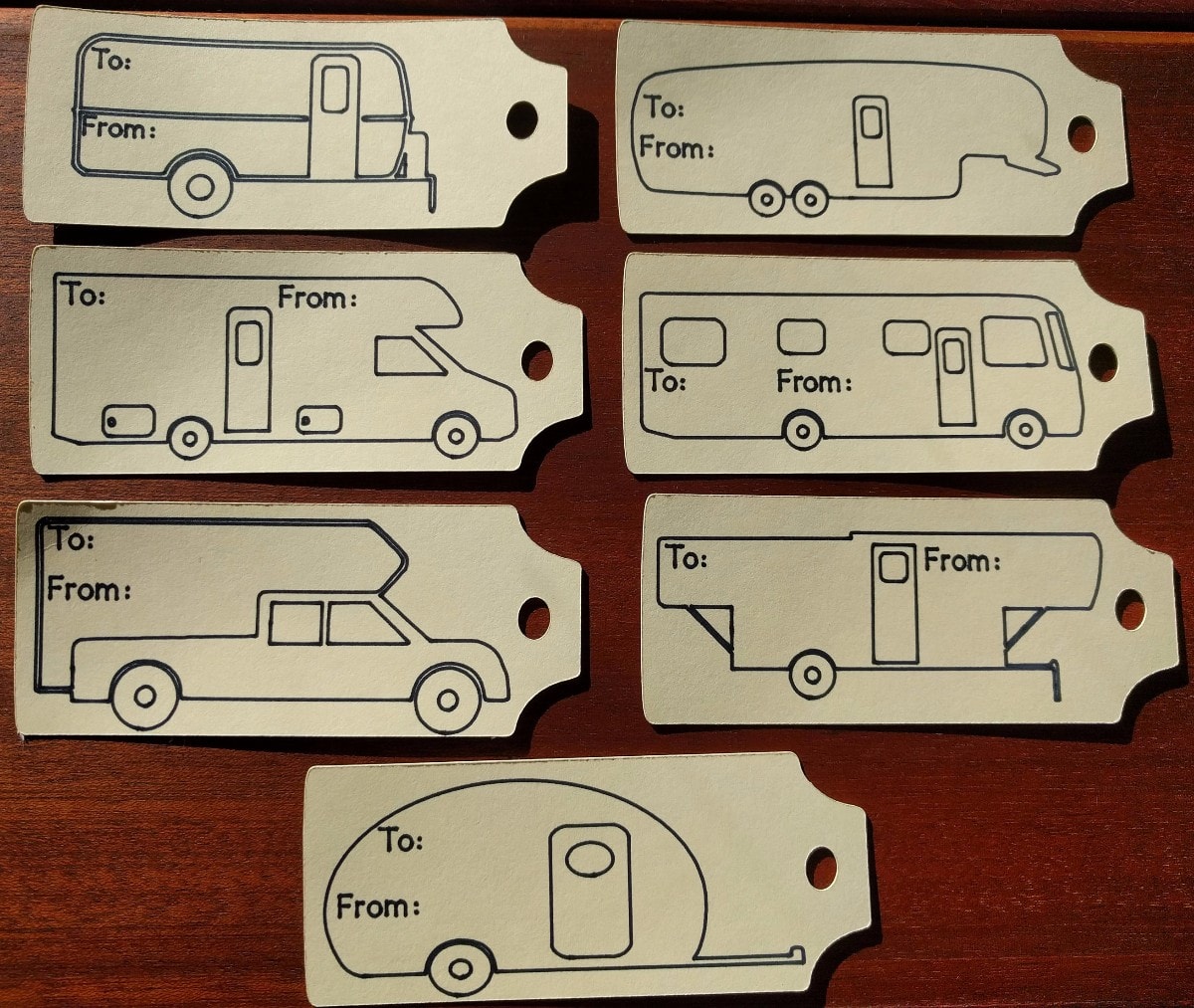 For the holiday season, I've made camper gift tags. They're a fun way to dress up any gift while paying homage to your rig design or that of the recipients. Made on 110lb cardstock and machine-drawn, they are sure to be an eye-catcher!
Shraderland Designs all started from an idea to encourage exploring. I hope reading about our adventures does just that, happy camping!